'I Don't Think He'll Be Able to Defend Two Titles'- Dana White on Israel Adesanya
Published 03/05/2021, 11:04 PM EST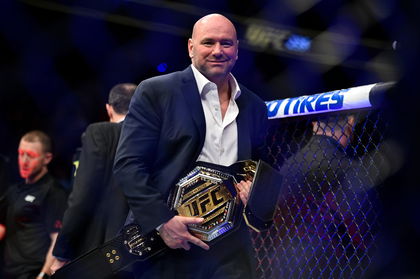 ---
---
UFC President Dana White spoke to ESPN's Brett Okamoto ahead of UFC 259 and shared his views on the main event. White weighed in on Israel Adesanya's move up to light heavyweight in order to attempt to capture a second belt. Adesanya has put on some incredible performances as the middleweight champion and has earned this opportunity.
ADVERTISEMENT
Article continues below this ad
Jan Blachowicz captured the vacant light heavyweight title back after dominating Dominick Reyes at UFC 253. He's 8-1 in his last 9 UFC fights and has proven to fans that he's the rightful spearhead at 205-pounds. Additionally, he stands to benefit greatly from possibly becoming the first man to defeat Adesanya in MMA.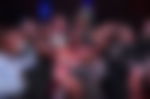 ADVERTISEMENT
Article continues below this ad
Dana White on Israel Adesanya's rein as dual-champion
White was asked to weigh in on 'The Last Stylebender's possible dual-championship run and he was skeptical, to say the least. However, White lauded Adesanya on his ability to remain active and continually chase greatness in the organization.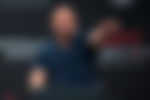 "That's tough to do, I don't think he'll be able to defend both titles. Listen, the thing I respect and love about Israel and what he's doing is, he doesn't want to just be the middleweight champion, defend and do this. He doesn't want to just be the light heavyweight champion. He wants to be great."
'The Last Stylebender'- Chasing greatness
The long-time boss continued on to say that Adesanya is looking to chase his rival, Jon Jones, up to heavyweight. An active and hungry fighter is someone who immediately falls into Dana's good books, and 'The Last Stylebender' certainly fits that bill.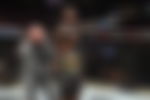 "Jon Jones is looked at as the GOAT in this sport, he wants to move up to heavyweight and wants to beat him too. I love guys who want to do things like that and actually do it. He's not a guy who is inconsistent, doesn't fight a lot, always injured, a lot of those things. Israel likes to fight, he likes to fight a lot, and he's a durable tough kid."
ADVERTISEMENT
Article continues below this ad
Israel Adesanya has his hands full with Blachowicz, and he'll be fully focused on UFC 259 before considering fighting Jon Jones. However, it's clear that White favors 'The Last Stylebender' and will surely grant him high-profile opportunities. His ceiling will be limitless if he manages to put on a statement finish against the Polish light heavyweight champion.
But then he would have two titles, and White's words on him defending both belts would take center stage. Do you think Adesanya can defend both belts?
ADVERTISEMENT
Article continues below this ad