Petr Yan's Coach Reacts to Aljamain Sterling's Bizarre Post-Fight Comments Following DQ Win at UFC 259
Published 03/10/2021, 12:18 AM EST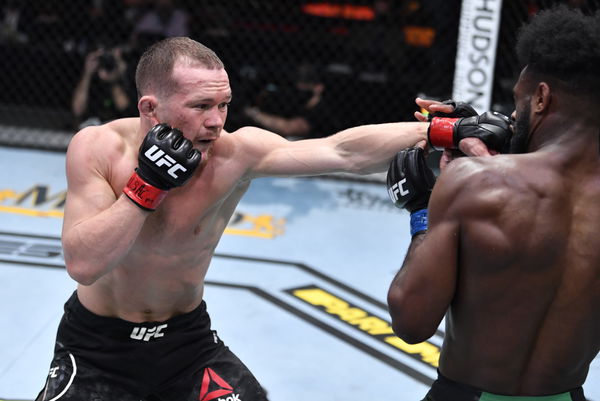 ---
---
Former UFC bantamweight champion Petr Yan's Coach, Marcos DaMatta, spoke out via Farah Hannoun in the aftermath of UFC 259. The bantamweight title switched hands in a rather odd manner as Yan lost his belt to Aljamain Sterling via DQ. This came in as the first instance wherein a fighter became world champion off of a disqualification.
ADVERTISEMENT
Article continues below this ad
'No Mercy' Yan landed a flagrant illegal knee to the dome of Sterling and 'The Funkmaster' went down swiftly. Referee Mark Smith was left with no choice other than to call off the fight the belt was handed over to Sterling. The aforementioned situation has caused plenty of buzz around the MMA world, and differing opinions are rising to the surface.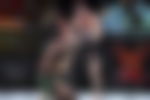 ADVERTISEMENT
Article continues below this ad
The American Top Team coach was skeptical, to say the least, about certain details regarding Sterling's recollection of events that transpired. Sterling initially distanced himself from the championship after winning it inside the cage. However, he later spoke out on his podcast that he largely deliberated his plan of action with regards to the aforementioned situation.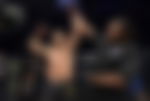 Petr Yan's coach shares his views of UFC 259's events
Marcos DaMatta questioned the extent of the damage that Sterling suffered, especially when hearing his post-fight statements. The ATT coach didn't dispute that Yan threw an illegal strike, however, Aljamain Sterling's post-fight sentiments certainly have him puzzled.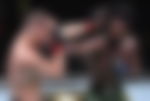 "Wait a second. If you have a concussion if you're not able to continue to fight, are you really thinking about all that inside of the cage? I mean, that got me confused. I don't know if Aljo was thinking all of that inside of the cage when he was still down or he was thinking of that now. Again, I respect Aljo and his coaches."
"I went to his corner and apologized because I know Petr made a mistake, and I'm not denying that. But hold on, what's the truth? Did you really think all of that inside the cage or afterwards? I don't know. It all comes down to let's book the rematch soon."
UFC 259's bantamweight title fight: Perception is reality
Several prominent figures in the MMA community criticized the way Sterling handled his DQ championship win. While no one understated the flagrancy of Yan's transgression, many believed that Sterling's post-fight comments and actions watered down the situation.
What's more, 'The Funkmaster' was seen squaring off with Henry Cejudo not long after the aforementioned incident. This rubbed coach DaMatta the wrong way.
ADVERTISEMENT
Article continues below this ad
"I saw the Cejudo thing. That's insane. The fight to make right now is the rematch. Cejudo, Sandhagen, and everybody else have to wait. The right fight to make right now is the rematch, and hopefully, it's going to be in May."
ADVERTISEMENT
Article continues below this ad
A debate will continue to rage on amongst MMA fans regarding the events that transpired in the bantamweight title fight at UFC 259. Chiefly, it would seem like only a rematch can put many questions to bed. Petr Yan and Aljamain Sterling are on a collision course that is sure to keep the other contenders on the sidelines.