Is Tyron 'The Chosen One' Woodley the Most Boring UFC Champion of All Time?
Published 03/24/2021, 9:41 AM EDT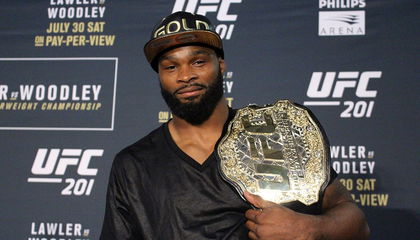 ---
---
Tyron Woodley is in a rough patch, and he's possibly fighting for his spot on the roster at UFC 260. 'The Chosen One' is the co-main event for the pay-per-view headliner starring a heavyweight title fight match-up. Woodley takes on hard-hitting Brazilian Vicente Luque and is keen to bounce back from his three-fight losing skid.
ADVERTISEMENT
Article continues below this ad
However, Woodley's recent predicament is exactly that- recent. As of September 2018, he was on a tear and was looked at as an all-time great champion. He had several title defenses under his belt and had major opportunities coming his way. Let's look back at his title reign and review a frequently asked question about Woodley.
ADVERTISEMENT
Article continues below this ad
Why did Tyron Woodley not break into the mainstream as an 'exciting champion'?
Tyron Woodley's reign began back at UFC 201 when he stopped Robbie Lawler via KO in round one. The emphatic win off Woodley's piston of a right hand cemented his position at the top of a talent-stacked division. Chiefly, his two-fight saga against Stephen 'Wonderboy' Thompson is what made fans look at Woodley as 'boring'.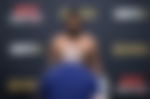 While the first fight was an exciting contest that ended in a draw, the immediate rematch failed to capture fan attention. Tyron Woodley largely played it safe and stuck to a rigid game plan to decision out Thompson. However, his next bout against Demian Maia turned a lot of fans, including Dana White against the undisputed champion.
'The Chosen One' stuffed a record number of takedowns in a bout against Maia that left a lot to be desired. Criticism began rolling in about Woodley not being able to finish off Maia, who wasn't a threat on the feet. His next submission win over Darren Till was merely a small step to make amends for his performance against Maia, according to fans.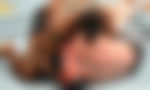 'The Chosen One': Down to brass tacks
The brings us to whether Tyron Woodley's championship reign was the most boring in UFC history. It wouldn't be a stretch to say so, especially when looking at his two straight lackluster performances. However, it's important to note that he was, unfortunately, facing two highly skilled specialists in Thompson and Maia and did what he had to win.
ADVERTISEMENT
Article continues below this ad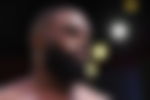 Approaching the aforementioned fights in any other way could have been detrimental to his title reign. It all boils down to whether you value strategic tact over all-out excitement when it comes to UFC title fights.
Do you think Tyron Woodley walks away as the most boring champion in UFC history? Tell us in the comments below.
ADVERTISEMENT
Article continues below this ad