'He Stiffed My Coach'- Jorge Masvidal Details the Reason Why He Hates Former Teammate Colby Covington
Published 04/22/2021, 8:16 AM EDT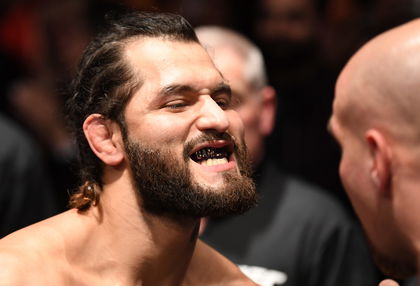 ---
---
UFC welterweight title challenger Jorge Masvidal spoke to Ariel Helwani and shared some insight on his rivalry with Colby Covington. Masvidal and Covington were once closely associated with each other and were not just teammates, but also friends. However, as both men have reached the pinnacle of the welterweight division, things aren't exactly what they once were.
ADVERTISEMENT
Article continues below this ad
Chiefly, the genesis of their rivalry began when Masvidal learned Covington stiffed his coach out of money. Masvidal detailed the entire scenario rather effortlessly and pointed to this moment in time as the breaking point of their friendship. The situation as portrayed by Masvidal didn't leave Covington looking like a stand-up guy, however, it plays into his heel character.
ADVERTISEMENT
Article continues below this ad
Jorge Masvidal x Colby Covington: Bad blood brewing
While Masvidal doesn't explicitly mention his coach's name, it's believed to be his long-time striking coach, Paulino Hernandez. Hernandez has been in Masvidal's camp from the days he was a street fighter in Miami and has honed his skills. Furthermore, Masvidal describes him as a father figure in the MMA game, and it's easy to see why he's vehemently defending Hernandez.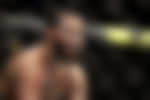 "The start of it all, my coach, and this is all on my credit because Colby and me are wrestling, exchanging techniques. I'm showing him how to strike, he's showing me how to wrestle. He goes Man, I would love to work with your coach so he works with my coach for about two months, and then my coach tells him 'Okay, like I have with Jorge like I have at the time with Yoel… It's a handshake and he goes 'I take five percent of what you make."
"So, if you make five percent out of a hundred dollars or five percent of a hundred million dollars, that's what I charge."
'Gamebred' vs 'Chaos' – a showdown in the makings
Masvidal made it crystal clear that he was looking to 'put hands' on Covington for his alleged slight. Colby Covington hasn't come out and addressed the situation as such, however, some fans interpret his silence as guilt.
ADVERTISEMENT
Article continues below this ad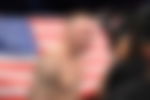 "And Colby said, 'Yeah, of course, for sure. Guess what. When he actually had the chance to pay him back some real money…guess what he did? He stiffed him. Just like he got kicked out of Top Team and he's been kicked out of gyms in Oregon. He stiffed my coach and since that day on I've been wanting to put hands on him."
Given the aforementioned narrative, it's clear that Masvidal and Covington are on a collision course for a massive showdown. Moreover, the fight could potentially be one of the highest-selling pay-per-views if it's a title fight. 'Gamebred' will want to capture the belt and immediately turn his attention towards Covington to settle the score.
ADVERTISEMENT
Article continues below this ad