Beneil Dariush Calls Out Elon Musk After Beating Tony Ferguson
Published 05/16/2021, 1:18 AM EDT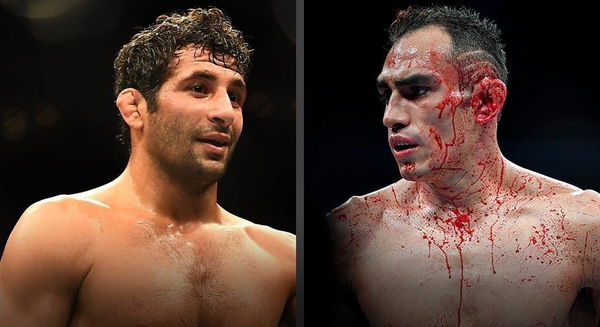 ---
---
The UFC world is in shock as the fans are witnessing the decline of one of the greatest fighters of the lightweight division. Tony Ferguson dropped his third fight in a row after a meek surrender to Beneil Dariush in the UFC 262 co-main event. It was all too eerily similar to the Charles Oliveira fight at UFC 256.
ADVERTISEMENT
Article continues below this ad
Dariush put in a great performance. He dominated Ferguson on the ground for the entire match. He even had an extremely deep ankle hold in place, which seemed like it really hurt 'El Cucuy'. Dariush couldn't finish the fight, but he took the 30-27 decision victory.
ADVERTISEMENT
Article continues below this ad
Joe Rogan went over for the post-fight interview amid scores of boos from the Houston crowd. However, Dariush, who took it really well, said that he loved all the fans and didn't understand the boos. He thanked God for this spectacular victory and repeated that he loved everyone.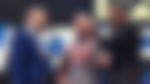 When Rogan asked him if he wanted to call anybody out, Dariush took the opportunity with both hands. "I wanna call somebody out. Joe, I wanna call out your buddy Elon, Elon Musk. Where's my wife's car, bro? I've been waiting six months. I need a good car. S*** I got to protect my daughter. Let's go Elon, get me my car," he said in a hilarious segment. It'll be interesting to see if Musk responds to Dariush.
ADVERTISEMENT
Article continues below this ad
Beneil Dariush popped something in Tony Ferguson's leg during the ankle hold
Rogan then brought his attention to the time when Dariush had 'El Cucuy' in an ankle hold. The replays revealed a look of anguish on Ferguson's face in the second round. However, Dariush revealed some gruesome details about it, thereby appreciating Ferguson's toughness.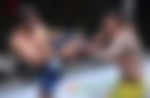 Per Dariush, there was a pop, following which Ferguson looked at him as though nothing had happened. As he attempted to lock it in again, 'El Cucuy' got out. Afterward, when Ferguson said that nothing had happened, Dariush revealed that there was no doubt in his mind that Ferguson was a zombie.
ADVERTISEMENT
Article continues below this ad
Given the win, and his win streak, UFC fans can expect to see Dariush somewhere around the top five once the updated rankings are made public on Tuesday. Meanwhile, 'El Cucuy' could be set for a freefall at 155 lbs.