Dana White Reveals That Things Got 'Heated' Between Alexander Volkanovski and Brian Ortega While Filming 'The Ultimate Fighter'
Published 05/16/2021, 7:00 AM EDT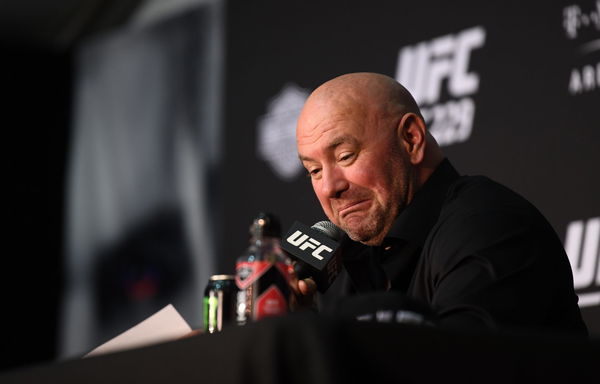 ---
---
UFC President Dana White took to the airwaves following UFC 262 and gave his candid views on the fight card. UFC 262 delivered in a massive way and the crowd at the Toyota Center in Houston, Texas was fired up. The night produced several moments that will stick out in the minds of the fans, especially the coronation of a new champion.
ADVERTISEMENT
Article continues below this ad
While looking back at the card, White also provided some interesting information regarding 'The Ultimate Fighter'. TUF, which is currently in the stages of being filmed, will air on June 1. Chiefly, Alexander Volkanovski and Brian Ortega have taken over as coaches and it seems like some bad blood might be brewing.
ADVERTISEMENT
Article continues below this ad
Team Volkanovski vs Team Ortega: How explosive will things get?
White pulled back the curtain and revealed to the media and fight fans that tensions recently ran high on the set of TUF. The long-time boss explained that a sit-down needed to be conducted between the coaches to smooth things over. Chiefly, it's somewhat surprising to see some friction between Volkanovski and Ortega based on the disposition they've shown.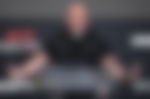 "It's been good, it's good to have [The Ultimate Fighter] it back. It's been a fun season so far, I'm looking forward to it."
"We had a little blow-up with those two, it got a little heated. Then before I left, we had a sitdown and everybody was cool. Kinda up and down"
Both men have conducted themselves as consummate professionals with all the opponents they've faced thus far. However, Ortega's pre-fight dust-up with the Korean Zombie and his team comes to mind as an outlying incident. It's unclear who the aggressor was in the situation. The subsequent airing of the show will provide clarity.
ADVERTISEMENT
Article continues below this ad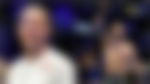 There's definitely ramped up interest to see how TUF 29 shakes out. Many fans didn't expect to see the show return after its cancelation. Now, there's intrigue behind its presentation, as the news that things boiled over on the set will only pump up the fans' anticipation for the show.
How excited are you to see TUF return?
ADVERTISEMENT
Article continues below this ad