UFC 262: Andrea Lee vs Antonina Shevchenko- Preliminary Card Prediction and Analysis
Published 05/13/2021, 12:35 AM EDT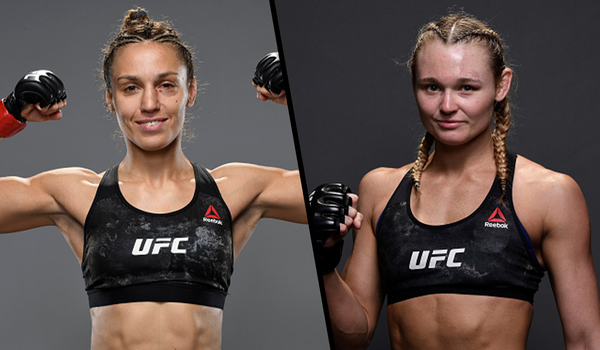 ---
---
UFC's flyweights Andrea Lee and Antonina Shevchenko will take to the center of the octagon at UFC 262. The bout will kick off an exciting preliminary card that fits the bill for all kinds of fight fans. Chiefly, Lee and Shevchenko are technicians who also have the durability to put on a show.
ADVERTISEMENT
Article continues below this ad
The aforementioned scrap makes a lot of sense of paper as both women are placed right next to each other in the rankings. While there's still plenty of talent to go through to reach the upper echelon of the top 10, a win is a step in the right direction. With Antonina Shevchenko's sister, Valentina Shevchenko having set an example for the contenders, the bar has been well established.
ADVERTISEMENT
Article continues below this ad
UFC 262: Andrea Lee vs Antonina Shevchenko
Andrea 'KGB' Lee is on a three-fight skid and her number 11 spot in the rankings is in jeopardy. However, the losses she's suffered have been rather close, with two of the three being split decision defeats. Furthermore, Andrea Lee has only suffered setbacks against the very best that the division has to offer.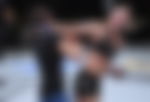 Andrea Lee has shown significant improvements in her in-cage awareness that has led to a step-up in her defensive capabilities. Furthermore, 'KGB' is not afraid to move in and out of range in order the properly establish her rhythm. Given Antonina Shevchenko's power at range, Lee will be looking to get in close and distribute her offense to rack up the scorecards.
'La Pantera': Rising up the ranks
ADVERTISEMENT
Article continues below this ad
Antonina Shevchenko, who is streaking in the flyweight division, is fresh off a dominant TKO win over Ariane Lipski. 'La Pantera' has already faced some stiff competition in her relatively short UFC tenure and will bank on her evolving skills. Her recent win over Lipski was eye-opening in many ways as she offered new looks that showcased her growth.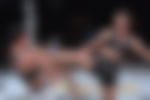 Training with the great 'Bullet', Valentina Shevchenko has lent itself to being the main driving force for Antonina Shevchenko. In certain aspects, she mirrors the abilities of her sister and has begun looking exceedingly crisp in the stand-up realm. However, she's faced pacing issues in the past and will need to maintain a constant tempo against Lee.
ADVERTISEMENT
Article continues below this ad
Prediction: Andre Lee to claim a split decision victory