VIDEO: Bizarre KO Stuns Everyone at UFC 262 as Shane Burgos Suffers Delayed Concussion to Edson Barboza's Strike
Published 05/15/2021, 10:53 PM EDT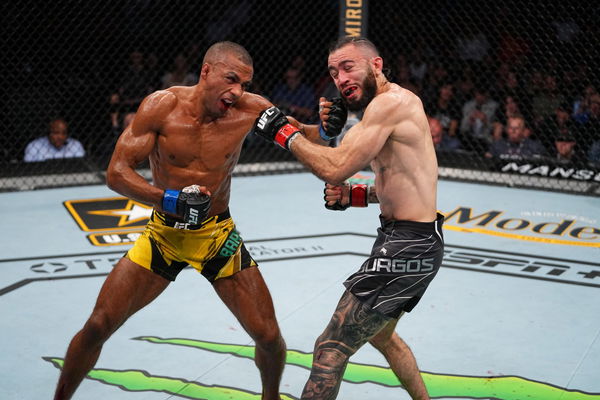 ---
---
The UFC 262 main card has gotten off to a brilliant start as featherweights Edson Barboza and Shane Burgos went to war. 'Junior' Barboza started the fight aggressively, piercing Burgos with his devastating kicks. After a war in the second round, the Brazilian claimed a finish on the third round.
ADVERTISEMENT
Article continues below this ad
It was a rather late reaction from Burgos after eating a heavy shot from Barboza. It's rare to see a fighter give such a delayed reaction after being knocked out. Fans and experts and fellow fighters were fascinated to see the potential Fight Of The Night contender go down like that.
ADVERTISEMENT
Article continues below this ad
Holy smokes.

Edson Barboza KOs Shane Burgos in the third. Delayed KO. That was wild. I don't know if I've ever seen an emphatic delay like that before.

What is this sport?!

— Ariel Helwani (@arielhelwani) May 16, 2021
Glad he's up that was crazy

— Belal Muhammad (@bullyb170) May 16, 2021
Wow what a fight !! Both so tough. Burgos is an animal!! #ufc262

— Chris Weidman (@chrisweidman) May 16, 2021
As a fan I have never been happier Barboza V Burgos is everything thing I prayed for! 🙏🏾🙏🏾🙏🏾 #UFC262

— Walt Harris (@thebigticket205) May 16, 2021
Dude, that was crazy. Burgos is so tough his body literally just temporarily fought off a KO … Edson so quick with that punch. A+++++ fight.

— Brett Okamoto (@bokamotoESPN) May 16, 2021
God is involved bro!

— Platinum Mike Perry (@PlatinumPerry) May 16, 2021
Alexander Volkanovski, Chris Weidman, Brett Okamoto, Ariel Helwani, Walt Harris, Stephen Thompson, and more reacted to the incredible win by Barboza. They all lauded the war that they got to see. Despite losing, Burgos's toughness was on full display. And for Barboza, he is now 2-1 in the UFC's featherweight division.
After their entertaining battle, both fighters were quick to show mutual respect. Barboza certainly has made his claim to earn a top opponent next. However, what's next for Burgos remains to be seen.
Shane Burgos and Edson Barboza: What's next?
ADVERTISEMENT
Article continues below this ad
Barboza dropped his first fight in the featherweight division to Dan Ige. After that, he defeated rising contenders like Makwan Amirkhani and Shane Burgos. The veteran has certainly proved his mettle yet again as a bonafide contender, regardless of weight class.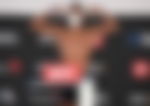 As for Burgos, he is currently on a 2-fight skid at the 145 lbs division of the UFC. After dropping a decision to Josh Emmett, he has now suffered a knockout loss to Barboza. His last win was against a finish against Makwan Amirkhani in 2019. 'Hurricane' Shane was on a 3-fight winning streak before his recent skid.
ADVERTISEMENT
Article continues below this ad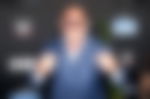 The UFC will certainly have bigger plans for each fighter once they are fit to return. And considering the strikes they absorbed, they might be on the shelf for a considerable amount of time.