'I Make Fights Ugly'- Lauren Murphy Calls Out Valentina Shevchenko After Intense Battle Against Joanne Calderwood
Published 06/12/2021, 10:54 PM EDT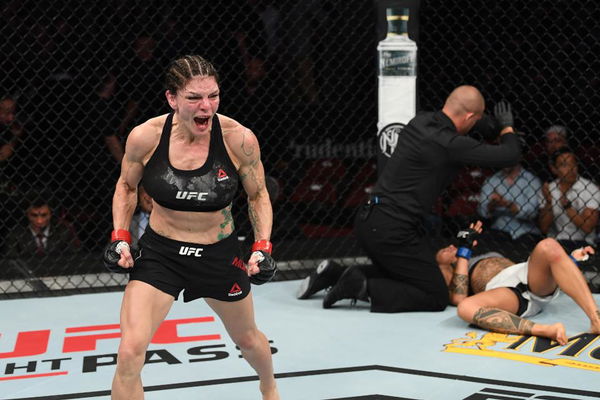 ---
---
One of the most anticipated fights of the UFC 263 event was the one between Lauren Murphy and Joanne Calderwood. The fight was going to be very important for both the fighters, as a victory would have propelled either party closer to a shot against Valentina Shevchenko.
ADVERTISEMENT
Article continues below this ad
Murphy has now won her last 5 UFC fights, 3 of which went down to a decision. After her victory over Calderwood, 'Lucky' talked about how she wins these fights.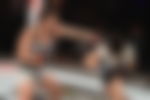 She said, "I'm just tough as f**k man, I'm the toughest person I know. And that's why I'm successful. These girls that fight really pretty, they wanna make fights pretty. I make fights ugly, stay in your face, I make you tired, grind you down. I hit you hard, I can wrestle, I can strike. You know what I mean."
ADVERTISEMENT
Article continues below this ad
Watch This Story: UFC Middleweight Champion Israel Adesanya's Journey To The MMA Pinnacle
With this victory over Calderwood, Murphy believes she is now set to face Valentina Shevchenko. She said, "Yeah, I've been the number 1 contender for a long time. Like who else are you guys gonna throw at me. I can't stress this enough, but all the wins I have are over ranked opponents. Barb Honchak was ranked no.3."
"I considered Andree lee at 4 to 1 favorite over me, she was ranked No.7. Mara Borella was the favorite. I knocked her out. Liliya Shakirova took the fight on like on a weeks' notice. I think she was like 9-0; she was a champion of another promotion."
Lauren Murphy believes people often underestimate her
While Murphy has repeatedly proven that she is one of the best fighters in the women's division, she believes that people still underestimate her coming into these fights.
"I was the underdog coming in here tonight. This is what I do. I find ways to win these tough fights. Everybody doubts me, they think I'm not gonna be able to do it. And I've just been proving them wrong my whole career. This isn't new to me I don't everybody acts like surprised or something when I win these fights but, I'm not."
ADVERTISEMENT
Article continues below this ad
In her fight against Calderwood, Murphy dominated her opponent throughout. She performed admirably well during the first two rounds and although she struggled to bring down 'JoJo' in the third round; she claimed the win.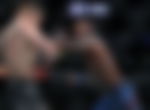 ADVERTISEMENT
Article continues below this ad
With this victory, Murphy showed how tough she is. Hence, we better believe her when she says she is ready to face the UFC champion next.