'Every Single Fighter Needs to Thank Him'- Josh Thompson Applauds Conor McGregor Following His Brutal Loss to Dustin Poirier
Published 07/12/2021, 8:35 AM EDT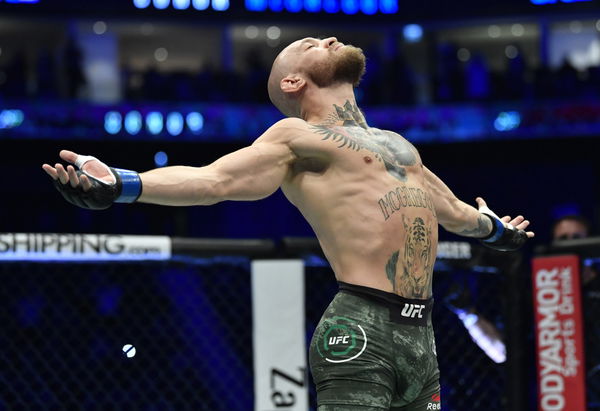 ---
---
Former UFC and WEC fighter Josh Thompson spoke out on his podcast 'Weighing In' and opined on UFC 264. Dustin Poirier won out the rubber match against Conor McGregor after the Irishman broke his left leg at the end of round 1. The shocking conclusion left some fans unsatisfied and there are already calls to see a fourth fight.
ADVERTISEMENT
Article continues below this ad
The aforementioned event captured everyone's attention and a large number of celebrities made their way to the event. Even former President of the United States, Donald Trump was cage side for the fight card headlined by Conor McGregor. There is no doubt that Conor McGregor has changed the game in more ways than one and he's must-watch television.
ADVERTISEMENT
Article continues below this ad
Conor McGregor: Game changer
Josh Thompson told his co-host, John McCarthy, that McGregor's contribution to the fight game shouldn't be overlooked by anyone. Thompson referenced the fact that McGregor raised the pay structure of fighters across the sport. Furthermore, he compared Conor McGregor's tactics that are sometimes seen as unsavory to Chael Sonnen's famed promotional tactics.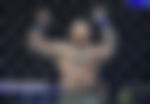 "Every fighter, Dustin Poirier being included. Every single fighter needs to thank him for what he's done for the sport. All those guys are making those millions cause he raised that bar…. I don't care if you're a Conor fan or not, the reality of the fact is that he got that level of people getting paid higher and when he got that level there, guys like Dustin, guys like Khabib, they can all now ask for all that money."
Is McGregor's star power unparalleled?
ADVERTISEMENT
Article continues below this ad
"Chuck Liddel was not making that kind of money. He was making good money, he was making great money. But he wasn't making $15-18-20 million at the UFC….These fighters have got to stop spitting salt on him, being upset at the way he is…It's no different than Chael's shtick and Colby's shtick. This is what gets them notoriety, this is what makes them money with their sponsors."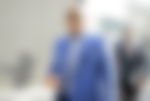 Looking at the PPV buy rates, live gate records, and sold-out arenas, McGregor's names tops the list in all categories. His name on the billing has been a virtual guarantee that the UFC will break the company record for sales. And to Thompson's point, fighters have also benefitted greatly from McGregor's presence.
ADVERTISEMENT
Article continues below this ad
Read this story: List of UFC fighters Who Are Married to Each Other