'I Feel Good'- Sean O'Malley Reveals He Stopped Smoking Before His UFC 264 Fight
Published 07/05/2021, 5:30 AM EDT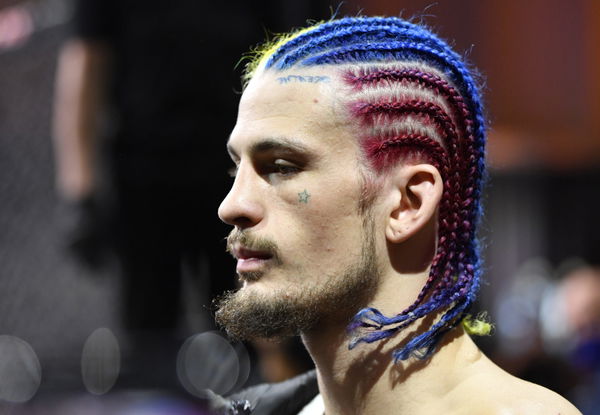 ---
---
UFC bantamweight Sean O'Malley spoke out on his YouTube channel and provided a general update to fans before his fight. O'Malley takes on newcomer Kris Moutinho to open out the main card for UFC 264 taking place in Las Vegas. Chiefly, 'Sugar' has been in the headlines a lot recently as his original opponent pulled out of their fight.
ADVERTISEMENT
Article continues below this ad
Now that Sean O'Malley has a new opponent, fans can rest easy knowing that he will remain on the card. O'Malley explained to his fans that he has taken a hiatus from marijuana consumption in the lead-up to his bout. 'Sugar' also said that he was getting into optimal shape for his fight and he seems to have benefitted from his 'Tolerance Break'.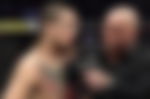 "I haven't smoked w*ed in seven days. Every time I go into tolerance break, which is literally every time I fight, I take at least 7 days. Usually, it's a little longer. This time it's seven days so it will be two weeks by the time I fight. Dude, I feel good, I ain't gonna lie, I feel great."
ADVERTISEMENT
Article continues below this ad
"I feel good because I'm training like a freak, I'm sleeping really good, I'm literally eating perfect. I'm about to peak optimal… and who knows maybe I would feel better if I was smoking… I say this every single fight camp when I do the 'No w*ed', I'm like 'God I feel so good. Then right after my fight I take one puff I'm like, 'Oh Yeah, that's why I smoke'."
Sean O'Malley: All in or nothing
'Sugar' Sean has received some flak from the MMA community for his decision to take on a newcomer in Moutinho. Some fans and fellow fighters have gone as far as to accuse him of fighting backward in the rankings.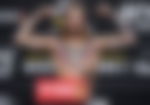 If Moutinho pulls off the upset, Sean O'Malley's stock may take a hit that he may never recover from. The expectation is that he goes out there and puts on an absolute clinic for the fans inside the T-Mobile Arena.
ADVERTISEMENT
Article continues below this ad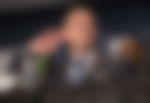 Sean O'Malley is confident that he will do exactly that and it's more than likely that a KO win will get the fans back on his side. The more highlight-reel finishes he gets under his belt, the more his profile will continue to grow.
ADVERTISEMENT
Article continues below this ad
Read this story: Top 5 Biggest Rivalries in the History of the UFC