'It Reeks of Insecurity to Me'- Dustin Poirier Responds to Conor McGregor's 'Dusty Bi**h Comments
Published 07/01/2021, 11:35 PM EDT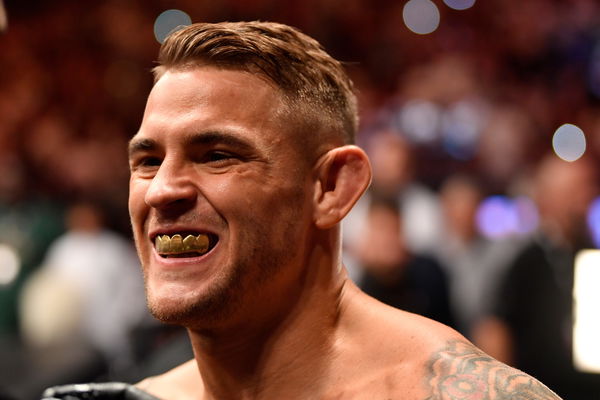 ---
---
Fight Week for UFC 264 isn't even underway yet and both the headlining stars have begun going back and forth. Dustin Poirier sat down with ESPN's Brett Okamoto and went over a Tweet from Conor McGregor a week back.
ADVERTISEMENT
Article continues below this ad
McGregor trolled Poirier by calling him a 'Dusty B**ch' if he decided to shoot for a takedown, but Poirier wasn't having it.
ADVERTISEMENT
Article continues below this ad
Poirier clapped back and said that the first one to be grounded should be the one who is admonished. From Poirier's standpoint, McGregor's tweet points towards a certain level of insecurity in his ground game. Fans knew heading into the fight that the main storyline to watch out for would be the grappling game.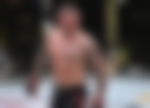 "He just said something like 'The first one to shoot is a 'Dusty B**ch', that's what he said yeah? Isn't he the one who's always preaching about the flow, the full martial arts, no holds barred, no rules, the ultimate fighting, like when he's talking about boxing and stuff right? How about the first one to get taken down is a dusty bi*ch? This is mixed martial arts. Put it all together. It reeks of insecurity to me."
Once snippets of Poirier's interview were dropped on social media, McGregor caught wind of Dustin Poirier's response. Determined to have the last laugh, 'Notorious' fired off a follow-up tweet that doubled down on the 'striker turned wrestler' narrative. Fans pointed out the irony in his claim when looking back at the finishing sequence of his own fight with Nate Diaz at UFC 196.
Conor McGregor vs Dustin Poirier: A shoot-out
McGregor and Poirier have already begun engaging in verbal warfare and the intensity of their beef is bound to escalate. Their relationship seems to have taken a hit since the second fight and things are much tenser.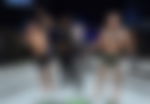 With the date and time for the press conference set, fans can expect fireworks from the get-go. There's a lot on the line going into the trilogy and both men are aware of the high stakes nature of their final showdown.
ADVERTISEMENT
Article continues below this ad
Furthermore, the fight itself will be electric, thus giving fans something to look forward to from start to finish.
ADVERTISEMENT
Article continues below this ad
Watch this story: 5 Interesting Facts You Need to Know About Jairzinho Rozenstruik