'It Was Very Weird'- Joe Rogan Regrets Not Taking a Selfie with Donald Trump After Meeting Him at UFC 264: McGregor vs Poirier 3
Published 07/14/2021, 11:20 PM EDT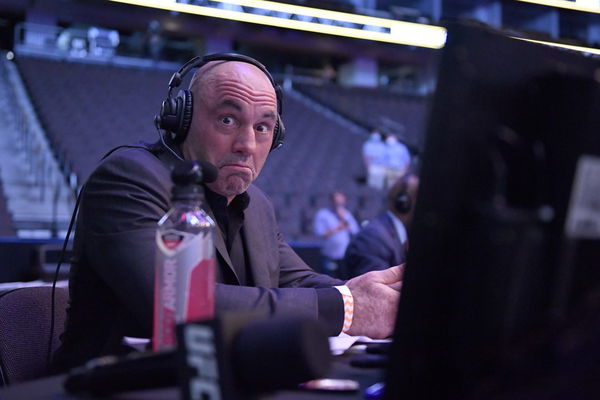 UFC commentator Joe Rogan spoke out on his podcast platform regarding an incident that went down at UFC 264. Rogan was part of the commentary team along with Daniel Cormier and Jon Anik to cover the blockbuster fight card. From the Cleveland Browns to Justin Bieber and Chuck Liddell, the stars were out in full force to watch UFC 264.
ADVERTISEMENT
Article continues below this ad
Another massive name who entered the arena for the main card was former President of the United States, Donald Trump. The 45 President of the States was seated ringside next to his good friend, UFC President Dana White. Chiefly, Joe Rogan described his encounter with Donald Trump and detailed the reaction of the crowd when he arrived at the T-Mobile Arena.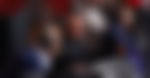 ADVERTISEMENT
Article continues below this ad
"[Met] him when I was working. I had my headphones on and I said 'Hey, how're you doing man? Nice meeting you', shook his hand and got a video of it. It's kinda hilarious. He's like 'Oh you do a tremendous job, amazing job, good job.'"
"Then he said to Daniel Cormier who was sitting next to me who is a former light heavyweight and the former heavyweight champion and [Trump] goes 'I did not want to fight this guy, I did not want to fight this guy'."
"I should have got a selfie with him, fu*k. What are you going to do? It was weird. It was very weird. When he walked in though, I'm telling you man they cheered the fu*k out of him."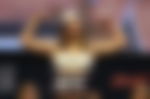 Donald Trump x UFC: A long-standing association
Donald Trump's ties to the UFC go all the way back to the early days of the organization when the 'Trump Taj Mahal' hosted UFC events. Under Zuffa ownership, the Trump Taj Mahal hosted UFC 30 and UFC 31 and had also hosted UFC 28 under the SEG banner.
ADVERTISEMENT
Article continues below this ad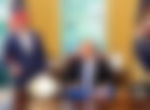 In more recent times, Donald Trump has been an active supporter of UFC fighter Colby Covington and even called him live on air after a fight. Covington met Trump at the White House during his Presidency and became the first UFC fighter to visit a sitting President.
His most recent appearance at UFC 264 shows that his association with the company continues around 20 years since it began. Not to mention, per Joe Rogan, the UFC fans in attendance in Vegas welcomed Trump with open arms.
ADVERTISEMENT
Article continues below this ad
Read this story: 5 Interesting Facts You Need to Know About Jairzinho Rozenstruik