WATCH: UFC Drops an Insane Promotional Trailer to Hype Up Dustin Poirier vs Conor McGregor 3
Published 06/14/2021, 9:01 AM EDT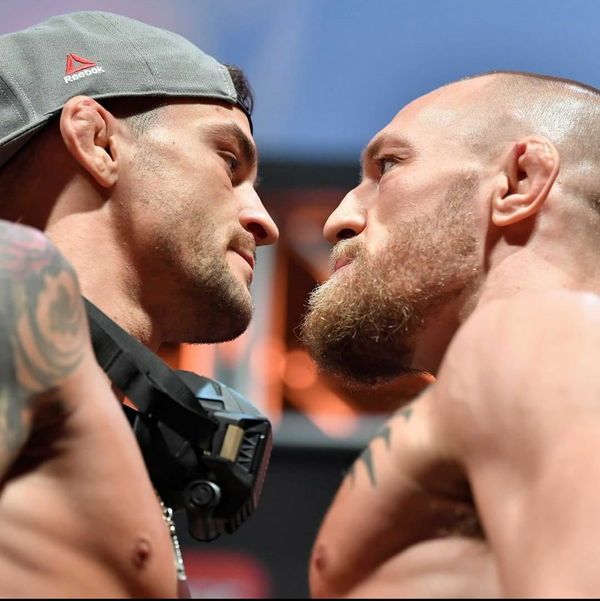 ---
---
UFC 264 is less than 30 days away and fight fans are already getting hyped for the aforementioned card. Additionally, the hype reached critical mass on Saturday night when the UFC released a stunning promotional trailer for the event. Fans have earmarked July 10 as the must-see event date for a Dustin Poirier and Conor McGregor trilogy fight.
ADVERTISEMENT
Article continues below this ad
The UFC production team often previews the next fight card on a current broadcast and UFC 263 was no different. While fans watch gripping UFC fights, the hype to watch the next card is tremendous. Not to mention, the magnitude of a fight card featuring McGregor something that's hard to wrap your head around.
ADVERTISEMENT
Article continues below this ad
Also Read: 'Will Be My Last Dance'- Demian Maia Hints at Retirement After a Potential Nate Diaz Fight
UFC 264: Dustin Poirier vs Dustin Poirier- High stakes
The headlining trilogy fight will be defining not just the fighters involved, but also the division as a whole. The winner of the trilogy fight will most likely be fighting for the undisputed championship in their next fight. Dustin Poirier is seen by many as unofficially the best lightweight in the world and McGregor's star power speaks for itself.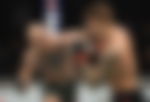 Having either man at the helm of the UFC's lightweight division would translate to massive business for the company. The aforementioned sentiment is magnified if McGregor managed to recapture his throne. He's by far the biggest draw in the sport and his presence in the division adds more appeal for casual fans.
Risk vs Reward
However, a loss for either man would be quite detrimental in its own right. The loser of the rubber match will have to carry forward knowing that they lost the trilogy. Additionally, the virtually guaranteed title shot will be pushed down the road. In MMA things are unpredictable, meaning a rise back to the top isn't guaranteed.
ADVERTISEMENT
Article continues below this ad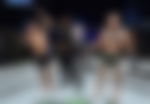 A defeat would likely be more detrimental to Conor McGregor's stock as a future titleholder. He hasn't won a fight in the lightweight division since 2016 when he captured the belt from Eddie Alvarez, Since then he's only won one fight at welterweight and was stopped by Khabib Nurmagomedov, Floyd Mayweather, and Dustin Poirier in the meantime.
It's safe to say that it's all in or nothing for the headliners of UFC 264.
ADVERTISEMENT
Article continues below this ad
Read the story: Five Unknown Facts About the UFC President Dana White