UFC 4: Everything New in the Gameplay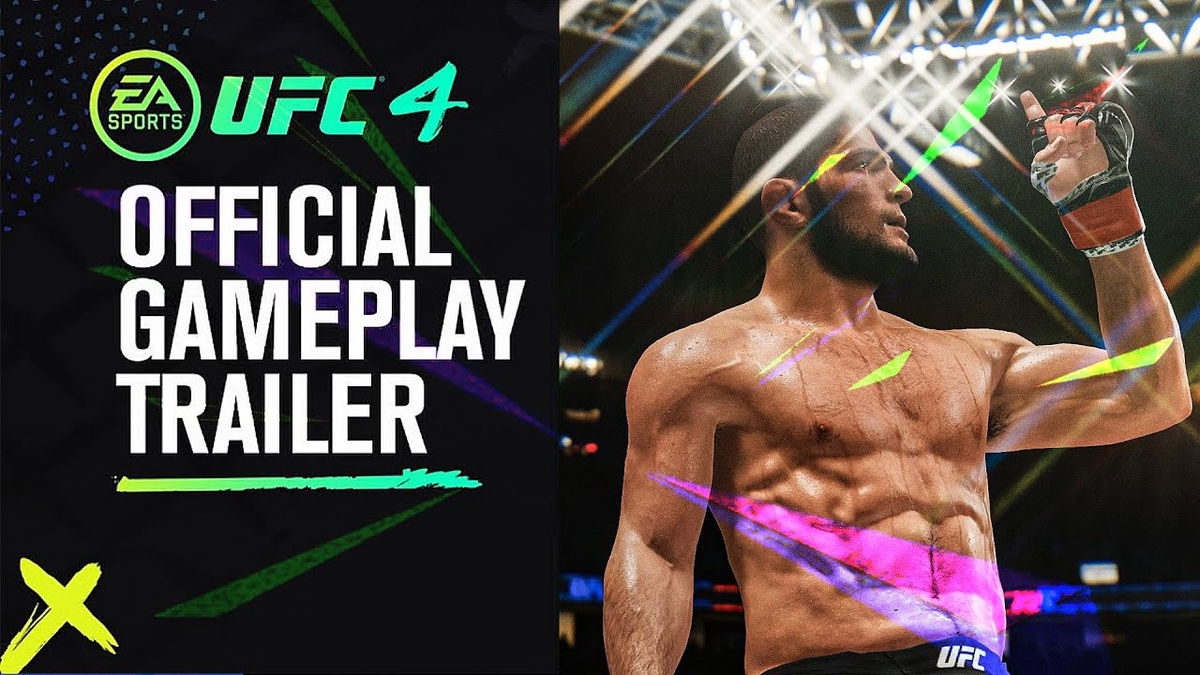 EA Sports launched the reveal trailer for their latest UFC 4 a few days back and now, the official gameplay trailer is here. Many expect big things off the game and considering the general love for the game, one can't be surprised. If you haven't watched the gameplay trailer, check it out below.
[youtube https://www.youtube.com/watch?v=5epQZVC6F3Y]
UFC fans have been waiting for the game for a while now, and the reveal trailer hinted at major changes. The game has heavily focused on improving the career mode with seemingly better development and with the big changes coming to the arsenal, the game looks set to be big. After all, EA calls it the most authentic and immersive MMA experience to date.
EA UFC 4 – new changes to gameplay
So, EA has further enhanced the game using Real motion tech. Player moments will be brisk, smooth and with overhaul in clinch gaming, players are in for a treat.
Ground and pound gameplay is now more dynamic and striking controls are more responsive and player friendly. You can land the strikes blazing fast and take full control in the octagon.
High impact moments are now revamped and new animations have been added. The way the high impact moments were presented also goes through a big change.
When you land a blow, improved facial animation and body deformation creates a shockwave on opponents further adding to the authenticity. There is also an all new replay camera to re-watch all those brutal blows you executed on your opponent in super slow motion.
All new stun moments lets you know when to go for the finish or to cover up to survive those harsh blows your opponent might deliver. There is better control over strikes and combinations and to execute players require to use only fewer simultaneous button inputs. Tap the buttons faster for speedy strikes or hold for stronger ones.
RPM tech and submission system
UFC 4 also uses RPM tech to improve clinch close-range gameplay. The new clinch system lets player enter and exit with more control and freedom.
Players can now drive opponent to cage and executive a range of trips, throws and takedowns. There is much chance in the takedown mechanics. Locomotion has also been integrated for both offense and defence manoeuvres.
Strikers also has more ways to finish fights whereas those in defence can use footwork and head moments to the maximum advantage.
All new grapple assist has three different settings; trigger attempts to get up, submit or advance to more dominant position.
And lastly, the trailer introduced the new submissions system. There is two new mini-games for choke and joint submissions. You can strike during submission or transition much faster. Defenders can use high impact slams to escape and gain the higher ground.
With all the new additions from EA, it's now up to the players to step into the octagon and shape your legend.