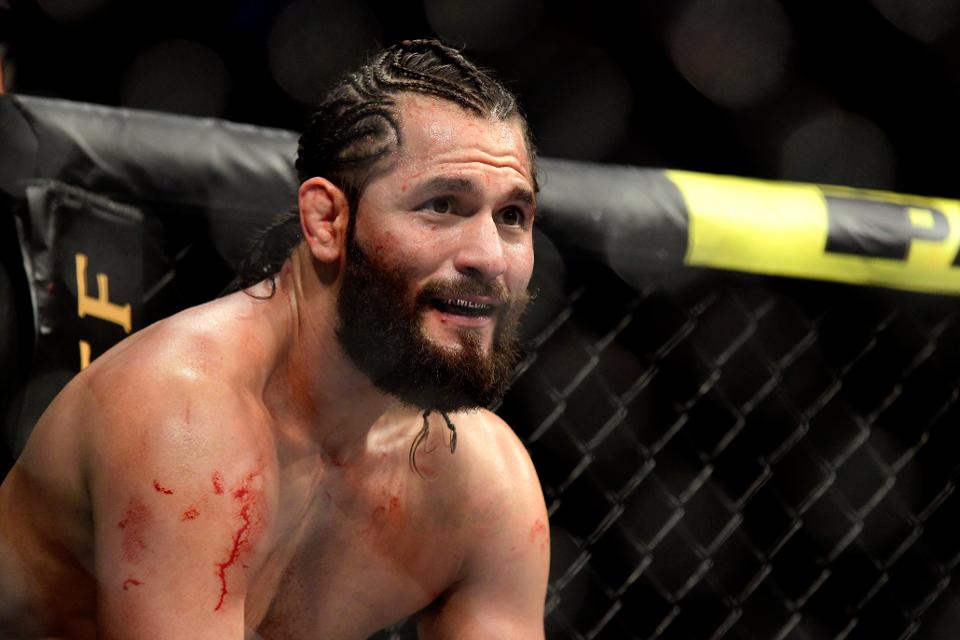 EA Sports launched the reveal trailer for the latest title in the UFC series, UFC 4. The cover will feature two of UFC's top fighters, Israel "The Last Stylebender" Adesanya and UFC welterweight contender Jorge "Gamebred" Masvidal. Furthermore, this title will feature boxers Anthony Joshua and Tyson Fury as bonus playable fighters. UFC 4 will focus mode on the "create a fighter" aspect where players can make legends out of their fighters.
It's gonna be so awkward when they announce Jorge Masvidal on the cover of UFC 4 and then he gets 50-43'd by Usman right after it.

— Proper Vegetables (@thegam3r357) July 8, 2020
Those of you who follow UFC closely must be aware of the "UFC cover curse."
For those who do not know what it is, it is an observation many have made. Fighters who have featured on the covers of UFC video game titles over the years have met with misfortune immediately after. This can be considered a superstition but well it seems to keep happening.
UFC 1 – Gus and Jones. Jones popped and did a bunch of bad shit. Gus lost his title fights.

UFC 2 – Rousey got fucked up by Holm and Nunes. Conor lost to Nate

UFC 3 – Conor lost to Khabib dominantly

— Healthy Rob™ (@HealthyRob2) July 11, 2020
There's a curse on whoever is on the cover of a fight game

They always lose their next fight @stylebender and @GamebredFighter are going to lose their next fight

Not because of anything else, everyone who's been the cover of a UFC or Fight night game has lost their next fight

— Moosa (@MoosaRehman) July 11, 2020
Imagine if the cover curse continues for UFC 4 lol

— Healthy Rob™ (@HealthyRob2) July 11, 2020
The EA UFC 4 team watching that fight after putting Jorge on the cover:#UFC251 pic.twitter.com/ltAJNZFEbG

— MacMally🍀 (@MacMallyMMA) July 12, 2020
Jorge falls prey to the UFC cover curse
And now, the UFC cover curse has claimed its latest victim. Immediately after it was announced that Jorge Masvidal will feature on the cover of UFC 4, he lost to Kamaru Usman at the UFC 251 Welterweight main event yesterday. Although Jorge does not have a championship title yet, he holds a massive record of 35 wins and 14 losses.
Moreover, Usman was not even supposed to fight "Gamebred" Masvidal that night. He was supposed to fight Gilbert Burns. However, since Burns' trainer tested positive for COVID-19 and UFC president, Dana White, did not want to ruin the night, Masvidal was brought in instead. Well, does it sound cursed enough?
UFC 4: The day he gets announced for the cover, Jorge Masvidal gets outmatched against Kamaru Usman for five rounds and loses the title fight in convincing fashion.

I beg you, Israel, break the curse.

— Remi Steele 🏳️‍🌈 (@RemingSteele) July 12, 2020
NEVER BET AGAINST THE EA UFC COVER CURSE

— FRAPPUCCINO PAPI @ DEMON TIME (@drewface_) July 12, 2020
That EA UFC cover has already aged horribly and it hasn't even been a week. #UFC251

— Jordan Patu. (@Jordan_Patu) July 12, 2020
Take a look at this reply to the above tweet.
So you're saying Jorge loses to Usman and Izzy loses to Costa.. 😢

— WEC Aldo (@WECaldo02) July 11, 2020
Yes, people do take this curse seriously, and as it turns out, for good reason too.
What of "Izzy" then?
Given the circumstances, we believe we can do without trash-talking our boy Israel Adesanya refusing the fight against Costa (too many times, but okay). Incidentally, Adesanya has a perfect victory record in UFC. And that is meant to bring second thoughts on the fighter's mind when he has just featured on the UFC 4 cover.
The UFC cover curse continues!

Does this mean Izzy is destined to lose to the juicehead? #UFC251

— Chai (@chaigrima) July 12, 2020
Adesanya reading about the UFC cover curse.. pic.twitter.com/gCaSChS0a0

— Stanky (@stankymma) July 12, 2020
So you're saying Jorge loses to Usman and Izzy loses to Costa.. 😢

— WEC Aldo (@WECaldo02) July 11, 2020
Jorge appears on the cover of UFC 4 then loses 🤔🤔 if the EA curse is real I can't wait to see Izzy lose next pic.twitter.com/1AxKsMfe5U

— 𝗟𝗶𝗹 𝗨𝘇𝗶 𝗛𝗼𝗿𝗶𝘇𝗼𝗻𝘁𝗮𝗹 𝗣𝘁 𝟳 (@BabyPluto2020) July 13, 2020
Do you think the curse will claim Izzy as well?
Continue the conversation on the app, join other MMA fans on MMA Fans App