"A** Beating Coming In Your Way": Colby Covington Teases a Mega Fight With Jorge Masvidal
Published 01/28/2020, 6:05 AM EST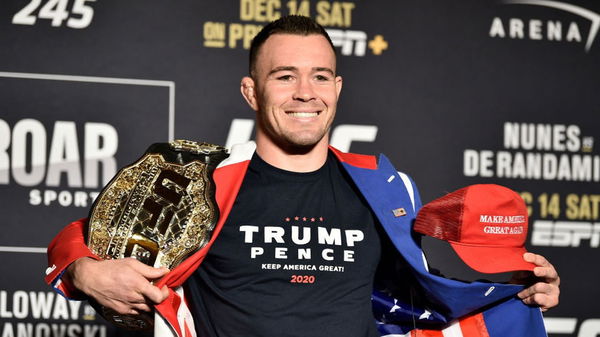 ---
---
Colby Covington has been away from the limelight ever since he lost his fight to the welterweight champion, Kamaru Usman. Covington who is used to be the center of controversies has been quiet for a meaningful period. And fans have been speculating what kind of Covington they are going to see once he returns to the octagon.
ADVERTISEMENT
Article continues below this ad
Are they going to see the same Covington who crosses the boundaries every time he gets on the microphone? Or is he going to drop the heel persona after a humbling defeat to Kamaru Usman? Well, we have the answer for it.
Colby Covington Calls Out "Journeyman" Jorge Masvidal
ADVERTISEMENT
Article continues below this ad
Colby Covington was seen with Cameron Hanes during a strength and conditioning workout session. Cameron asked Colby to state his opinion on a few of the fighters in UFC. And when asked about Jorge Masvidal, Covington had some harsh comments for his former best friend, Jorge Masvidal.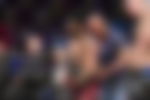 Colby Covington talked about the record of Jorge Masvidal and stated:
"Journeyman Jorge Masvidal. They are calling him street Jesus but it should be street judas. He is a little Miami thug. He thinks he is tougher than he is. If you look at the record, and we look at the truth. That's what real news is all about. Looking and breaking down statistics and numbers. Numbers don't lie. You look at his record he is 5-5 in his last 10 fights. He is 3-2 in his last five fights. He has lost 15 fights overall. He was getting knocked out by little lightweights 10 years ago that people don't know even who they are."
Colby Covington even put the BMF on notice and teased a potential fight with him soon. Covington continued:
ADVERTISEMENT
Article continues below this ad
"Journeyman Jorge Masvidal, You got an ass beating coming your way in the near future"
Though Jorge Masvidal is likely to fight for the welterweight title next, the intriguing grudge match between Masvidal and Covington will always be on the table.
Read: Michael Chiesa calls out Colby Covington
ADVERTISEMENT
Article continues below this ad
On the other hand, Covington has another intriguing matchup on the table against the emerging star of welterweight division, Michael Chiesa. After his win over Rafael Dos Anjos, Chiesa called out Colby Covington. Hence it would be intriguing to see who does Covington fight next on his much-awaited octagon return.