"Bend the Knee!"- Sammy Guevara Challenges Henry Cejudo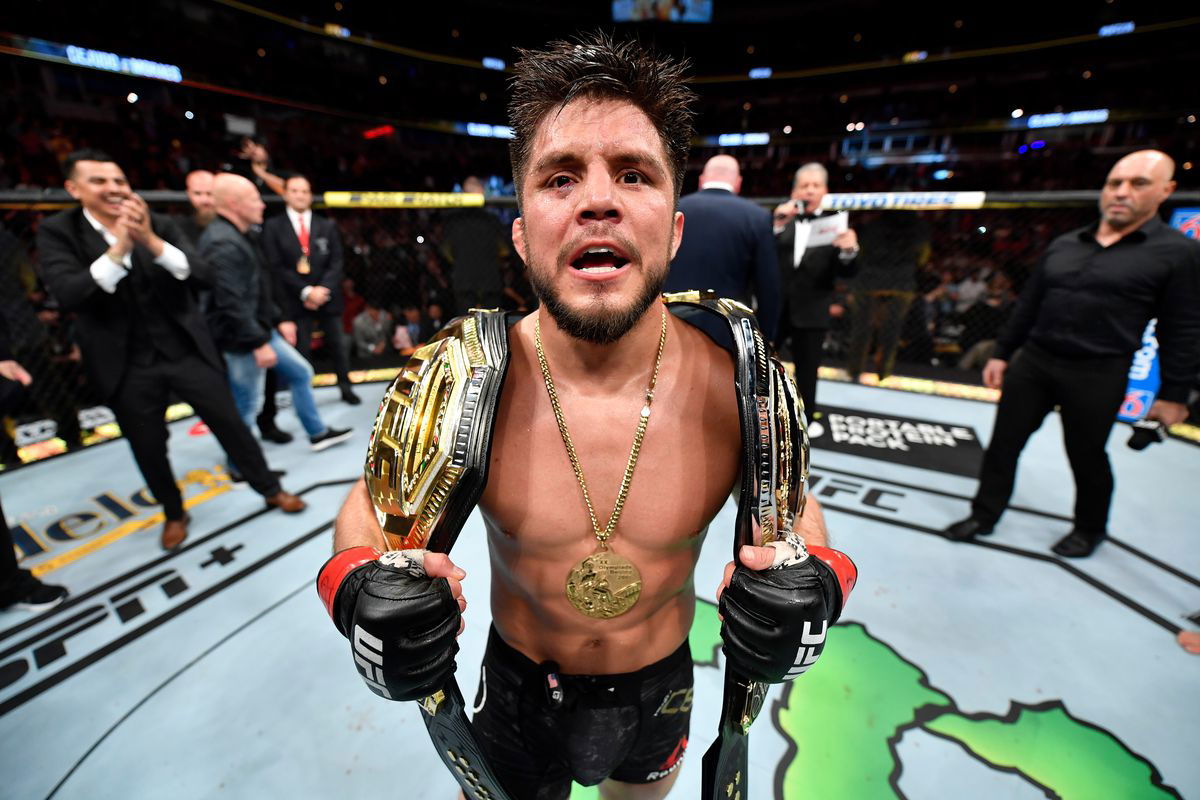 The only reason why Mike Tyson was brave enough to kick up a storm was that he had some of the finest fighters, alongside himself. The former UFC two-division champion, Henry Cejudo and all-time MMA legend Vitor Belfort.
While everybody has been fixating on a match between Mike Tyson and Chris Jericho, another matchup is prepping to blow up. Henry Cejudo vs Sammy Guevara.
Following his appearance on All Elite Wrestling's Dynamite show, Sammy Guevara took to social media. The goal? To issue a challenge to the former UFC bantamweight champion.
Guevara sent him a very bold message saying, "BEND THE KNEE TO THE SPANISH GOD!!" Notoriously employing a play on the words of Cejudo's gimmick, "Bend the knee to Triple C".
BEND THE KNEE TO THE SPANISH GOD!! https://t.co/pfqp8vaRQB

— sammy guevara (@sammyguevara) May 28, 2020
It seems like The King of Cringe is wasting no time in figuring out his post-retirement plans. Cejudo has already jumped onto the next best thing, barely days after the UFC announced that the Bantamweight title is vacant.
UFC 249 on May 9th saw Triple C defend his title successfully against Dominick Cruz in the co-main event. Cejudo announced his plans to retire following his emphatic victory. There is a lot of speculation about Cejudo's future. However, the Olympian has not revealed any details about the same.
Also Read: WATCH: Mike Tyson Creates Havoc at AEW With Henry Cejudo and Vitor Belfort at His Side
Henry Cejudo and his experience with wrestling
It would be interesting to watch Henry Cejudo make his way to the wrestling business. Having been an Olympic gold medallist in wrestling.
Other than his accolades at the international level, he has earned a number of national awards as well. Cejudo has been a successful athlete since his childhood days.
Cejudo followed in his elder brother Angel's footsteps, a four-time state champion who boasted off a record of 150 wins and zero defeats. Who much like his brother, became the four-time high school state champion.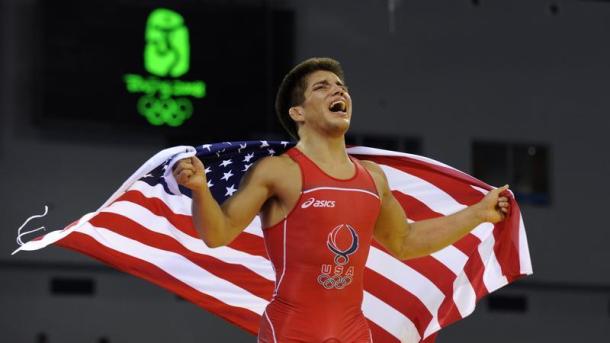 In addition, Cejudo won the USA Wrestling national freestyle championship. While he was still in high school. Following his victory, he began training full-time at the U.S. Olympic Training Centre in Colorado. Before eventually winning his Olympic medal in 2008.
Therefore, competing against the likes of Sammy Guevara is exactly the kind of thing that Cejudo could excel at. Given his background and experience.
Do you think Cejudo should accept Guevara's challenge?
Continue the conversation on the app, join other MMA fans on MMA Fans App