UFC Bantamweight Sean O'Malley Playfully Jabs Ben Askren On Father's Day
Published 06/22/2020, 12:12 AM EDT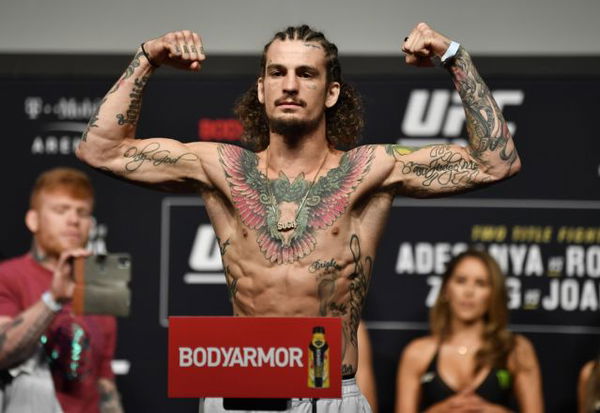 Sean O'Malley took to Twitter expressing disappointment over not receiving wishes on Father's Day. The playful jab is aimed right at Ben Askren who has become the standard of fathers to Caucasian fighters with curly hair. The hilarious back and forth began with featherweight Chase Hooper who entered the UFC in 2019
ADVERTISEMENT
Article continues below this ad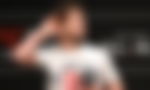 The young fighter was quickly likened to Ben Askren given the striking resemblance in appearance. 'Sugar' Sean O'Malley has piled onto the fun, adding his own twist to the ever-growing joke.
ADVERTISEMENT
Article continues below this ad
All jokes aside, O'Malley has become a legitimate prospect in the UFC Bantamweight division. The MMA lab prospect was a breakout star on Dana White's Tuesday Night Contender series. He would earn his way into the promotion going 4-0.
O'Malley saw a break in action when he was flagged for a potential doping violation by USADA. Additionally, the incident would sideline the rising star as he was out of action for almost two years. After being cleared for active competition, Sean O'Malley looks better than ever.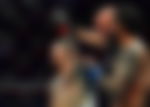 He claimed to be active during his time away from the octagon and the results speak for themselves. Sean O'Malley secured two stunning finishes in his 2020 return and has put the 135-pound weight class on notice.
The 'Sugar' show believes that he has now moved on from being a prospect to now being a contender. He called for fights against higher-ranked opponents but maintains being patient in his pursuit of gold. Moreover, after his thunderous KO victory over Eddie Wineland, it is impossible to deny O'Malley going forward.
Sean O'Malley previews his future in the UFC
ADVERTISEMENT
Article continues below this ad
O'Malley spoke to the media following his most recent win and contemplated his future in the organization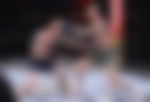 "We're going to sit down and look at the rankings. Let's see, it really does depend on the money. If you guys want me to fight the top 10 I feel like I'm ready. I'm one of the best in the world right now. So it really depends on the money, on who's healthy. A lot of things play into that answer but I'm sure we'll figure out something. I'm healthy and I'm ready to go".
ADVERTISEMENT
Article continues below this ad
It remains to be seen whether O'Malley can actualize his potential as stiffer competition. If the past is any indication Sean O'Malley is poised for great things.