Bellator President Details Supposed "Red Square" Retirement Plans for MMA Legend Fedor Emelianenko Amid Russian Crisis
Published 03/14/2022, 6:58 AM EDT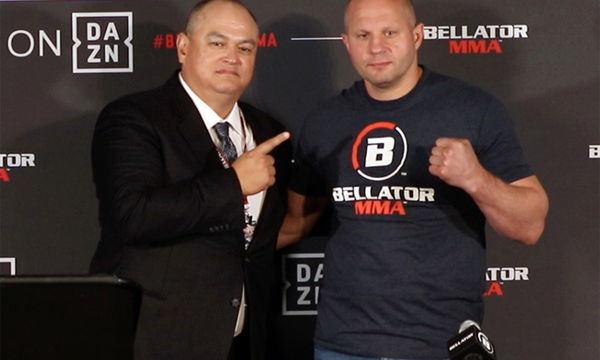 Fedor Emelianenko is one of, if not the best, heavyweight mixed martial artists of all time. He has established his legacy in the sport over a career spanning nearly two decades. Now 45, 'The Last Emperor' is at the twilight of his career. Despite that, the Russian fighter won his last two MMA fights via T/KO in round one itself.
ADVERTISEMENT
Article continues below this ad
The former Pride and Rings heavyweight champion is currently with Bellator MMA and is waiting for his final fight. Since his last fight against Timothy Johnson, there were rumors about Bellator planning his sending off in his home country, Russia. But this was before the recent Russian conflict.
ADVERTISEMENT
Article continues below this ad
During a post-fight press conference at Bellator 276, a journalist asked Scott Coker (CEO of Bellator MMA) about Fedor's retirement fight plans. He responded, "Yeah, it's definitely not gonna happen in Moscow. Um.. this year we're not gonna do Fedor's retirement fight there. For obvious reasons." 
"We'll be looking for an alternative site at some point… but um, you know we're gonna sit down with Fedor when he comes to the San Jose fight card and see what he's thinking," Coker added on.
After that, Coker revealed what his initial plans were for the last fight of 'The Last Emperor' and called him the 'GOAT.' He stated, "But we had an amazing show planned in Moscow. I don't even mind telling you guys this, but we virtually had approval to do the fight in Red Square. And it was gonna be just a great sendoff, you know, for the GOAT… in my opinion."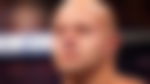 However, the plan could not go through because of the present global scenario. Now, Bellator plans to find an alternative venue to honor the inspiring career of Fedor Emelianenko.
Coker admitted, "But now we have to pivot and create something else as great and find another venue and find another… you know… amazing site because he deserves to get a great sendoff and we'll do it. It's just… we just don't know exactly where yet."
WATCH THIS STORY: Five Facts You Didn't Know About Russian MMA Legend Fedor Emelianenko
When Fedor Emelianenko became Dana White's obsession
Signing Emelianenko to the UFC is one of the rare feats UFC's renowned president Dana White couldn't achieve. During the Russian's prime years, he was the demand of every MMA promotion at that time. And he was indeed close to signing with UFC, who planned to pit him against the then-heavyweight champion Brock Lesnar for a championship fight.
ADVERTISEMENT
Article continues below this ad
But the contract negotiations broke down, and it could never become a reality despite several attempts from White. In 2010, the UFC president even admitted that signing Fedor Emelianenko became his obsession.
However, the UFC then grew and become the biggest MMA promotion and White must have healed from the disappointment.
ADVERTISEMENT
Article continues below this ad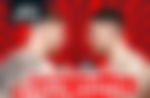 What could be the ideal venue for Fedor Emelianenko's retirement fight?