Ex-UFC Star Discloses Anthony "Rumble" Johnson's Last Text to Him Before Untimely Death That Inspired Him for Bellator 288 Matchup
Published 11/17/2022, 4:00 PM EST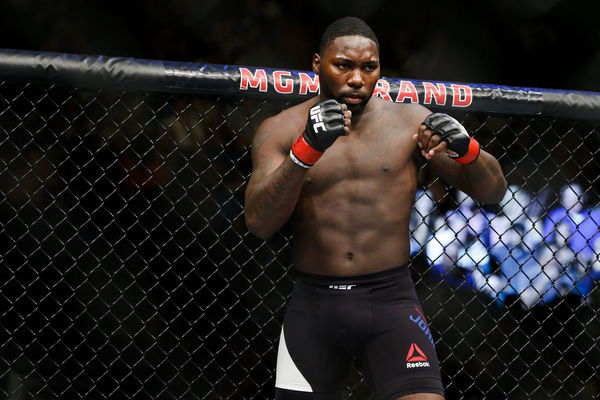 Earlier this Sunday, the UFC world mourned the loss of Anthony "Rumble" Johnson. Tributes were pouring from all around the world for Johnson. Many recalled their memories with the late UFC fighter. One of them is Corey Anderson. Ahead of the biggest fight of his career, Anderson talks about an unexpected message from Anthony Johnson. Reflecting on that, Corey Anderson talks about getting into the fight and being determined to come out victorious.
ADVERTISEMENT
Article continues below this ad
Corey Anderson made his debut in the Bellator MMA in November 2020 against Melvin Manhoef and won the fight with a knockout. So far in Bellator, Anderson fought four times and has three knockout victories. Coincidentally, he last fought Vadim Nemkov, who also happens to be his next opponent at Bellator 288. Due to unintentional contact between the two fighters during their last bout, Nemkov sustained a forehead injury, and the fight was stopped.
ADVERTISEMENT
Article continues below this ad
Anthony Johnson sent an affirming text to Corey Anderson
It was a deep cut for the MMA community and fans to know about the untimely death of Johnson. Anthony "Rumble" Johnson would always stay in touch with his fellow fighters and text them during their loss or ahead of their fights to give them that pep talk. One such text from the late Anthony Johnson reached Corey Anderson as well.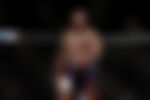 "Yo, keep your hands up, no mistakes." Johnson wrote in his text to Anderson. "I don't see this guy beating you, bro. It's your fight." These were the words of motivation to the man who was going to have the biggest fight of his life, from the man who was battling with his life. Anderson is more motivated than ever to win this title after receiving the text from Johnson.
Upon being questioned about how he felt about Anthony Johnson reaching him despite being ill. Anderson responded by saying that Johnson was the "real one."
A million-dollar fight for Corey Anderson
ADVERTISEMENT
Article continues below this ad
On November 19, Corey Anderson will face Vadim Nemkov in the ring. According to the former, his sole priority right now is winning the fight and not entertaining anybody. In an interview with ESPN, Anderson said, "I'm not going out there trying to be exciting. I'm not worried about pleasing the fans." 
These two fighters will pick up right from where they left off last time. With the Light Heavyweight Grand Prix championship, the $1,000,000 prize money, and the Bellator light heavyweight title on the table, Anderson vs. Nemkov 2 has a lot at stake.
ADVERTISEMENT
Article continues below this ad
Watch this story: Five Former Bellator Fighters Who Failed Miserable In UFC
Corey Anderson appears dedicated to upholding Anthony Johnson's advice. Who do you think will emerge victorious between Anderson and Nemkov?
Edited By: Vineet Nandwana