'It's Bellator vs UFC'- Scott Coker Makes a Statement on UFC 262
Published 04/05/2021, 7:45 AM EDT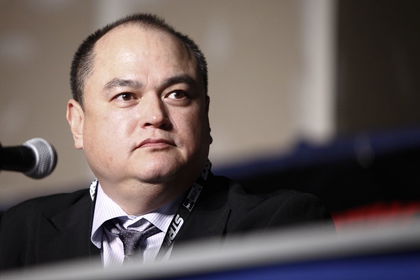 ---
---
Bellator MMA President Scott Coker sat down with the media in the wake of Bellator 255. With Patricio 'Pitbull' Freire coming out victorious in the main event, Coker had plenty to say about his organization's growth. Chiefly, Scott Coker did a deep dive in one of Freire's recent opponents, Michael Chandler, who finds himself on the brink of gold in the UFC.
ADVERTISEMENT
Article continues below this ad
'Iron' Chandler is gearing up to fight for UFC gold despite having just one win in the promotion. He's the former three-time Bellator MMA lightweight champion who is one of the organization's all-time best fighters.
Chandler will take on Charles Oliveira at UFC 262 for what was once Khabib Nurmagomedov's 155-pound strap that is now vacant.
ADVERTISEMENT
Article continues below this ad
Scott Coker goes in on Michael Chandler's UFC run
While looking toward Pitbull's greatness in the organization, Coker couldn't help but mention his rival, Michael Chandler. While Scott Coker never anticipated such a quick rise for Chandler, he always knew he was meant for greatness.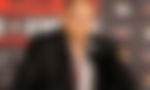 "Michael is home-grown here and he's had a lot of fights. I'm not surprised at all because he was our world champ for a while until he was beat by 'Pitbull.' So to me, I always felt like if he's going to go over there, I told him, 'Hey, when you go over there, you've got to go get that belt. Go kick some a**, go beat up everybody, and get that title.' Did I think he was going to do it in two fights? No."
A Bellator vs UFC battle?
Scott Coker looked at Michael Chandler's UFC 262 title fight as a battle between the two promotions. Chiefly, Chandler's potential success in capturing UFC gold will reflect well on Patricio 'Pitbull'. What's more, it will also shine a positive light on everything that Bellator has accomplished over the years, as Chandler was a long-time talent of theirs.
ADVERTISEMENT
Article continues below this ad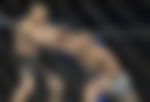 "But you know what? I'm happy for him. He's proven himself and it's something that, to me, it's going to be a Bellator vs. UFC fight. You have Michael who fights for the UFC, but he's home-grown here. We've always known his talent, so when he knocks that kid out, or whoever he's fighting, then he's going to be the champ. 'Pitbull' will always have a claim (as the best in the world) because he beat Chandler."
The aforementioned narrative is certainly going to add another layer of intrigue to the fight. However, there's no denying that defeating 'Do Bronx' Oliveira will not be an easy feat for Michael Chandler. What's certain is that Bellator MMA will have their eye on the UFC 262 title fight to see how their former multiple-time champion performs.
ADVERTISEMENT
Article continues below this ad