Floyd Mayweather Offers to Fight Conor McGregor and Khabib Nurmagomedov Under Absurd Circumstances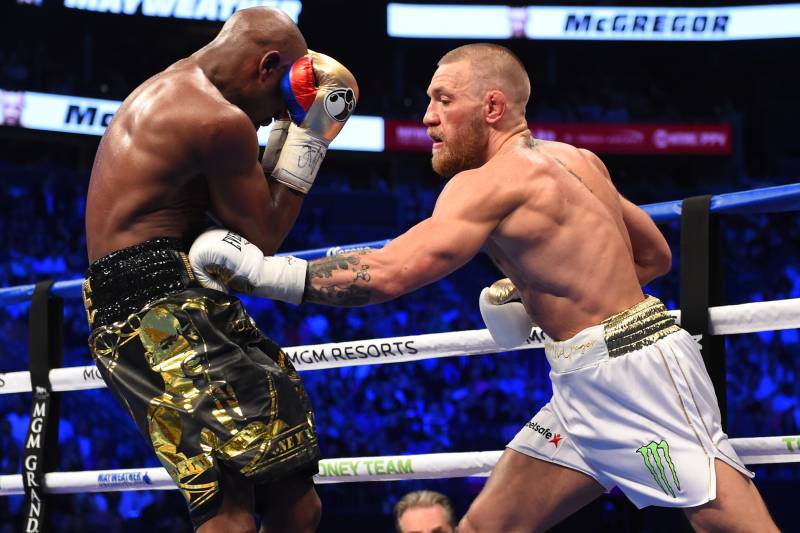 It's going to take two of the best lightweights in UFC history to give a tough challenge to arguably the greatest boxer of this generation. And even then Floyd Mayweather might come out of the boxing ring victorious. Mayweather just brought up an eyebrow-raising idea to the table for his crossover fights with Conor McGregor and Khabib Nurmagomedov.
There have been a ton of speculations surrounding the mega rematch of Conor McGregor and Floyd Mayweather. Ever since White announced his partnership with Mayweather, fans have been expecting a crossover fight. Recently, Conor McGregor showed up in an ESPN interview and claimed that he was very close to signing a deal to fight Manny Pacquiao.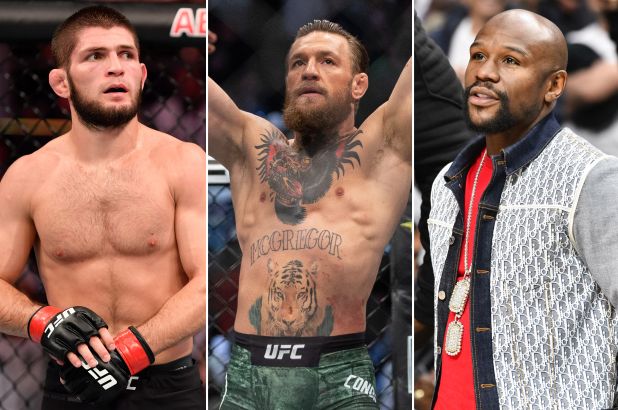 Floyd Mayweather wants to fight Conor McGregor and Khabib Nurmagoemdov on the same night
And with the recent claim from Mayweather, we might see another crossover fight. According to Journalist, Michael Benson, Mayweather claimed that:
" Floyd Mayweather has claimed he's speaking to Dana White about coming back for two specific fights: 'I even talked about fighting Khabib and Conor in the same day. Khabib in the day and Conor at night. You pay one fee, probably $250, and you get both fights.'"
Now 250$ to watch an event might be a bit too much for the fans. And the idea of Mayweather is unlikely to be approved by UFC president, Dana White. However, if this idea of Mayweather comes into fruition then fans might witness one of the biggest nights in combat sports history.
Recently, Khabib's manager, Ali Abdelaziz claimed that promoters in Saudi Arabia are ready to pay even $100 million to Khabib if he agrees to fight Floyd Mayweather or Conor McGregor in Saudi. Besides that Conor McGregor claimed that he would go over to the boxing world again and win a title.
Considering all these claims it can be said that a crossover fight is on the table for Mayweather. However, him fighting both Conor and Khabib on the same night is very unlikely to happen.
Continue the conversation on the app, join other MMA fans on MMA Fans App