"For F**ks Sake" – Conor McGregor's Reaction to 'Trump Wouldn't Allow It' Remark Before Floyd Mayweather Boxing Showdown in 2017
Published 06/22/2022, 12:45 PM EDT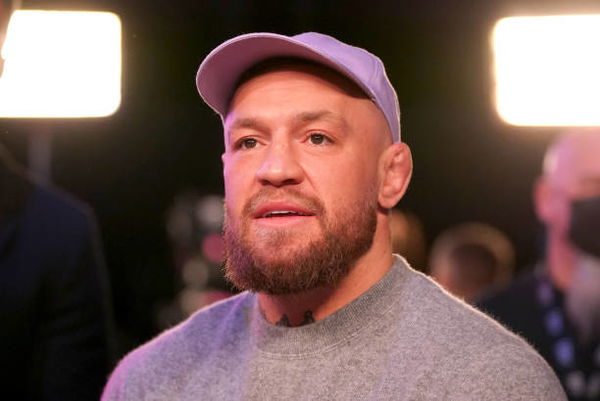 Conor McGregor and Floyd Mayweather's 2017 showdown, May/Mac, crossed all the PPV records, that too, when one-half of it was a debutant boxer. Even though the Irishman was raw in boxing, he was a simultaneous UFC dual champion, a feat nobody in the promotion achieved at the time.
ADVERTISEMENT
Article continues below this ad
Yet, ahead of the bout, 'TBE' requested 8-ounce gloves instead of 10-ounce. Besides, Team Mayweather made foam padding gloves mandatory and avoided using Mexican horsehair gloves.
ADVERTISEMENT
Article continues below this ad
But 'The Notorious' didn't care about all of this and just wanted to compete against the undefeated boxing legend. It transpired in one of his conversations, filmed in episode #1 of Mayweather vs McGregor Embedded, Vlog Series.
In the clip, the Irishman said, "I want to see horse hair."
One of his trainers said, "Dimex, Dimex gloves have horse hair as well or Mexican as well."
Thereafter, another of his trainer/training partner passed a Donald Trump remark—'trump wouldn't allow it', which made McGregor chuckle.
"Trump wouldn't allow it, for f**ks sake," 'The Notorious' repeated the comment with a giggle.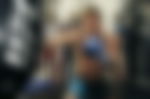 McGregor's light reaction to the gloves' discussion suggested he never cared about what padding was used for his boxing debut.
Also, Conor McGregor was focused on the task at hand—the biggest fight of his life. His hard work was apparent in the bout; The debutant boxer went toe-to-toe with the undefeated boxing legend. McGregor took Mayweather to a 10th round before the ref stepped in, as 'The Notorious' was taking a lot of punishment from 'Money'.
Even though Floyd Mayweather improved to a 50-0 record with a TKO win over the Irishman, McGregor's effort was commendable, chiefly, considering all the circumstances.
Floyd Mayweather praised Conor McGregor after the bout
Before the bout, both the PPV stars had a verbal battle with each other. During their world tour, both made mean comments about one another. However, it was all respect after the contest.
"Conor McGregor, you're a hell of a champion. And to the country of Ireland, we love you guys," Mayweather said in the post-fight in-ring interview.
"I punched a lot in the early rounds, though, your composure was great. Fair play to you," McGregor told Mayweather before congratulating him on his win while they both embraced each other.
ADVERTISEMENT
Article continues below this ad
"I'll take it on the chin," 'The Mystic Mac' said before walking out of the ring.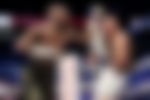 The bout fell just short of breaking Floyd Mayweather's previous PPV record (4.6 million) when he fought another boxing legend and former multi-division world champion, Manny Pacquiao. The May/Mac bout sold 4.3 million PPVs.
ADVERTISEMENT
Article continues below this ad
WATCH THIS STORY – Event Recap: Best Fights From UFC 265: Glover Teixeira vs. Jiri Prochazka
What do you make of Conor McGregor reacting to the comment about Donald Trump?