UFC Legend Accuses Mike Tyson of Using PEDs- "He Will Go Into Roy Jones Fight On Performance Enhancers"
Published 11/14/2020, 8:33 AM EST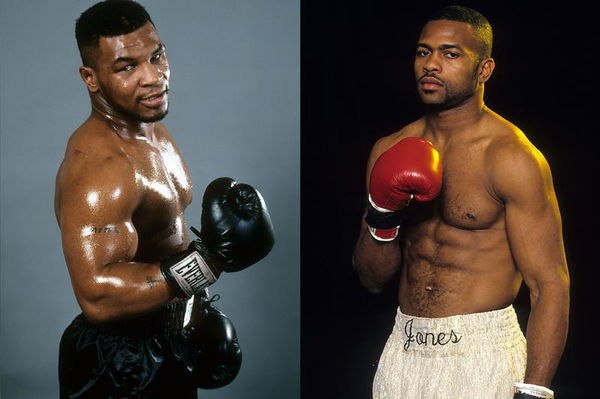 ---
---
Former UFC title challenger Chael Sonnen spoke out on his YouTube channel and had some warring words for Mike Tyson. 'The American Gangster' had plenty to say about the boxing icon who prepares to return to competition. 'Iron Mike' will compete against Roy Jones Jr. in a legacy bout that will garner plenty of eyeballs.
ADVERTISEMENT
Article continues below this ad
Chiefly, Sonnen referred to a recent interview that Tyson hosted with Jeff Novitzky. Mike spoke to the chief authority on anti-doping in sports and revealed that he took m****uana and c***ine. Moreover, Tyson explained that he had undertaken certain less than professional efforts to hide his drug use from back in the day.
ADVERTISEMENT
Article continues below this ad
Chael Sonnen goes off on Mike Tyson
Chael wasn't too pleased to hear of Tyson's confession to Novitzky and 'The American Gangster' fired on all cylinders. Chiefly, he was off the view that based on Mike Tyson's recent admittance, there's no saying what he could have taken. What's more, Sonnen takes things one step further and alleges that Mike Tyson will use Performance Enhancers in his fight against Jones Jr.
Additionally, Chael Sonnen made reference to UFC star Jon Jones who's career has been entrenched with doping violations.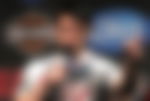 "It's very hard to come clean and in many ways, this was Tyson's attempt to come clean. Not only was Tyson using performance enhancers, he's using performance enhancers right now. He will go into the Roy Jones fight on performance enhancers right now."
"Jon Jones used to try to pull this one. He was using c***ine but sweared he never used PED's then he fails multiple PED's tests but guys the logic just isn't there…so you're trying to tell us that you're willing to use a drug that could alter your state of mind and/or overdose/ kill you. For sure would make you lose your license and could imprison you. But you weren't willing to use something that could help you. They're both against the rules, one is not even illegal, by law."
"There's no point in saying it"
ADVERTISEMENT
Article continues below this ad
The credentialed wrestler from Oregon state doubled down on the fact that there's no point in trying to make a distinction. In his eyes, Tyson will enter the ring against Roy Jones Jr. with an enhanced perspective.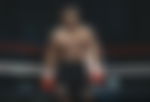 "Performance-enhancing are positive words. So you're gonna do the 'illegal overdose lands you in prison' drug but you're not gonna use the legal one that makes you better? There's just no point in saying it."
ADVERTISEMENT
Article continues below this ad
Given the fact that Mike Tyson is 54 years old, it wouldn't be unheard of to take enhancers going into combat. However, with stringent regulation around the bout, time will be the only indicator of Chael Sonnen's claim.