"Manny Pacquiao Obliterates Conor McGregor in One Round!" – Paulie Malignaggi
Published 04/30/2020, 2:29 PM EDT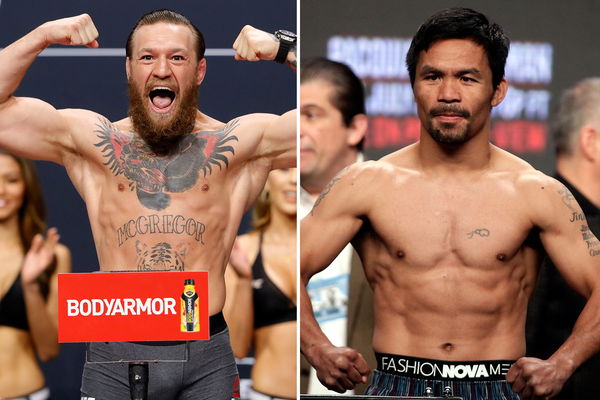 ---
---
Former two-division boxing champion, Paulie Malignaggi said that Manny Pacquiao will destroy Conor McGregor.
ADVERTISEMENT
Article continues below this ad
After capturing his second UFC belt, McGregor turned his focus towards boxing. He took on the legendary, Floyd Mayweather in one of the biggest PPVs ever. During the build-up, McGregor sparred with Paulie Malignaggi.
A small portion of the training footage was shared with the public. The video displayed 'The Notorious' getting the better of Paulie. According to Paulie, McGregor's team heavily edited the video to hype up the Irishman.
ADVERTISEMENT
Article continues below this ad
Since then, Paulie has not forgotten the incident. The boxer went after McGregor and even challenged him for a fight. In a recent interview with Boxing Scene, Paulie said that he is willing to beat the sh**t out of McGregor. Furthermore, he also gave his opinion on Conor McGregor vs Manny Pacquiao
Manny Pacquiao will destroy Conor McGregor – Paulie Malignaggi
In the past, McGregor has entertained the idea of competing in boxing for one more time. However, Paulie thinks it won't be against Mayweather as it is not realistic.
Soon after his bout with Mayweather, Pacquiao also reached out to McGregor's team. The Filipino showed a keen interest in fighting Conor. But the match never materialized.
Paulie believes that McGregor will never fight him or Pacquiao.
"I think Manny Pacquiao obliterates McGregor in one round," said Malignaggi. "McGregor will have advantages of bringing money to the table, but I think he values his name. If he's going to fight either of us in a boxing match, he'll be exposed."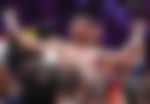 Recently, Pacquiao announced that he has signed with the same management company as McGregor – Paradigm Sports. Booking a match between them will not be difficult.
ADVERTISEMENT
Article continues below this ad
Paulie then cited McGregor's submission losses in MMA. McGregor has four submission defeats on his record. Two of them came in the UFC.
"He quit during his submission losses in MMA. As soon as it gets hard for him. He looks for the first way out. He's the king of 'perception is reality.' In boxing, he's going to taint his name because there aren't too many ways out of a fight," Malignaggi told Boxing Scene.
ADVERTISEMENT
Article continues below this ad
Furthermore, Paulie said that McGregor quit in his match against Mayweather and stopped throwing punches. As per Paulie, McGregor looked for a way out despite being in shape.
Paulie Malignaggi retired from boxing in 2017. Subsequently, he has competed in Bare Knuckle Fighting Championship against Artem Lobov. As of now, he works as a commentator and an analyst for Showtime Boxing.