Michael Bisping Backs Conor McGregor to Knock Out Paul Malignaggi
Published 05/02/2020, 8:21 AM EDT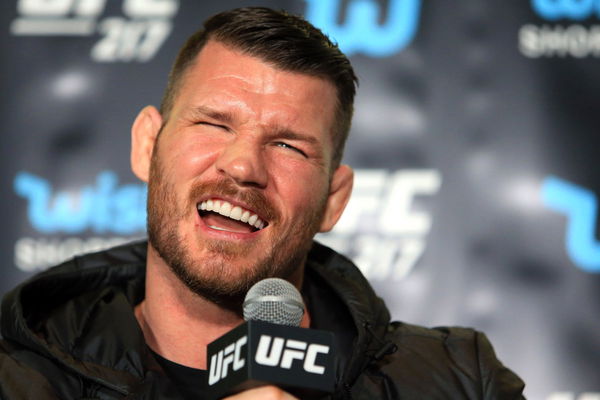 ---
---
Paul Malignaggi hung up his gloves back in March 2017 following his loss to Sam Eggington at the O2 Arena. Ever since their infamous sparring session, Malignaggi has been vying for a proper fight with Conor McGregor. The American boxer is certain that he will drop McGregor with relevant ease. However, Michael Bisping feels otherwise.
ADVERTISEMENT
Article continues below this ad
In a recent social media post on Twitter, the former UFC MIddleweight champion has called out Malignaggi for making false claims. He feels that when the time comes, the scales will tip in favor of The Notorious One.
The Count, in an attempt to justify his stance on Malignaggi and McGregor's potential match-up, brought the American's loss against Artem Lobov.
ADVERTISEMENT
Article continues below this ad
"Malinaggi proved this is definitely incorrect when he lost to Artem. I'd say Conor Ko," said Michael Bisping as he rallies in support of the Irishman.
The Magic Man took on Lobov in a grudge match last year and lost his debut in the Bare Knuckle Fighting Championship 6 via unanimous decision.
The fight marked the Russian-Irish fighter's second consecutive win in the gnarly competition. Lobov, following his win, went on to appreciate his opponent on social media.
On the other hand, Malignaggi claimed that the ringside judges treated him unfairly and that he deserved to win. Having controlled the fight in the first three rounds, Malignaggi did a decent job of evading the former UFC fighters punches and making him look foolish.
However, in the end, it was not to be.
How Paul Malignaggi Could Prove Michael Bisping Wrong
Ever since McGregor's team released clips of him sparring with Malignaggi, the latter has gone on the offensive and claims that the Irishman's team are employing a classic tactic, that shows Malignaggi in a bad light.
"He didn't knock s*** down. He didn't embarrass me. You're never going to get the full video. I beat the s*** out of your man, he's a bum! This is classic combat sports promoting," said Lobov.
ADVERTISEMENT
Article continues below this ad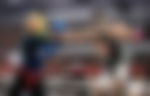 Strongly denying that McGregor did not knock him down, the American maintains he ended up on the canvas after a push.
"We both know what I did to him in the gym that day in 2017. The Conor McGregor fight always interests me. I will gladly do winner takes all the money in that fight.
ADVERTISEMENT
Article continues below this ad
He knows he will get the sh*t beat out of him if he tries me. Him and I both know that. He gets stopped. 100%  no doubt about," claims Magic Man as he calls McGregor out for a fight to lay the uncertainty about the results of their sparring session to rest.
Who do you think will triumph?