"This is Another Level"- Khabib Nurmagomedov, Joe Rogan and Many React to Mike Tyson's Frightening Training Footage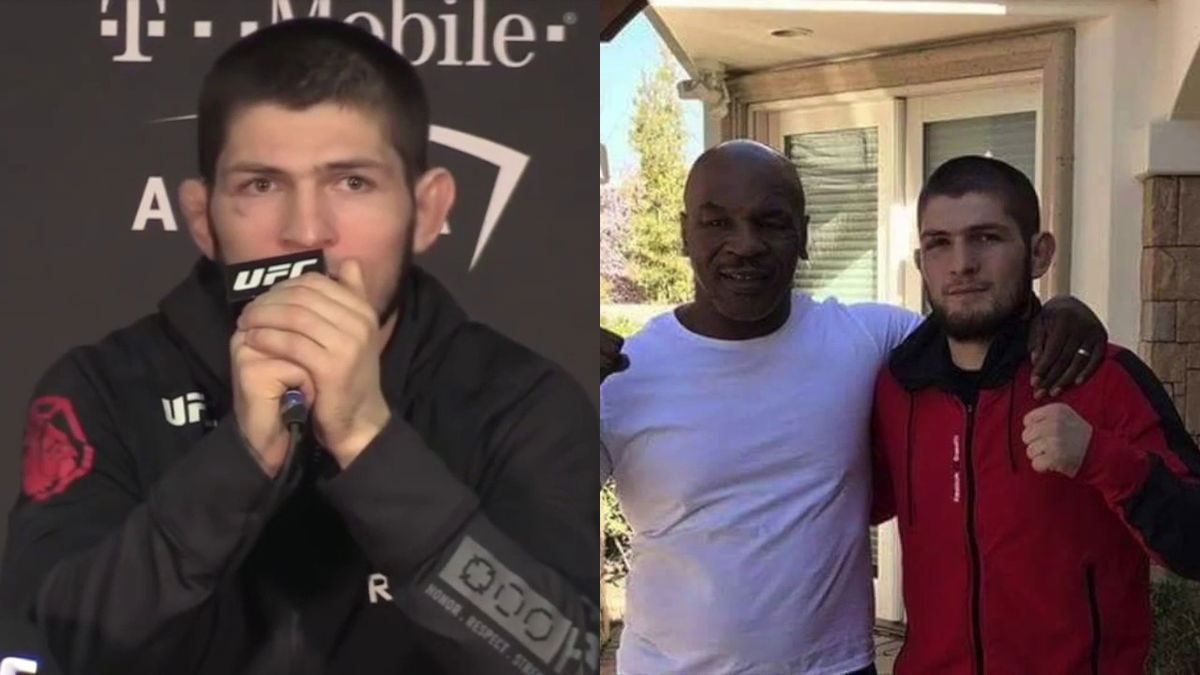 Fighters from all over the world have poured in their reactions after Mike Tyson released footage of his training regiment. Iron Mike revealed he'll be coming out of retirement, to take part in exhibition fights for charity. However, with the power and intensity, he was punching the pads, his future opponents should be afraid, even if it's a friendly boxing fight.
UFC lightweight champion and one of the greatest mixed martial artists of all time, Khabib Nurmagomedov responded with: "Can't believe, this is another level."
MMA legend Chael Sonnen took to twitter to give his opinion on the video released
Lots in this. Mikes ability to turn his hips is unmatched. Even when drill was over me "shadowed" it 1 more time. He contacted me about SUG, I thought he was kidding. Now I think I need to calling him back. https://t.co/Qdrq4yQAkQ

— Chael Sonnen (@ChaelSonnen) May 2, 2020
Sonnen was not the only MMA fighter who praised Tyson. UFC middleweight fighter Kelvin Gastelum paid tribute to Mike Tyson on Instagram, with several members of the MMA community reposting the video.
https://www.instagram.com/p/B_q8uFTA_ie/?igshid=5miy01tk1dgt
Tyson was last seen in action against Kevin McBride back in 2005. Tyson retired after the fight, after a series of addictions and bankruptcy issues plaguing the latter part of his career. However, despite all odds, Tyson has made a stellar return with his various business endeavors and life-style changes bringing him out his dark times.
I want none of Iron Mike Tyson at age 23, 53, or even 83… https://t.co/nE40WRGFae

— Rex Chapman🏇🏼 (@RexChapman) May 1, 2020
53 year old Mike Tyson told you that you have to stay inside and quarantine for another 30 days. What's your next move? 🤔 pic.twitter.com/Qcbo4nDtPo

— Danny Pommells (@DPommellsNBCS) May 1, 2020
The self-proclaimed 'bad boy' for life, revealed the training regiment he's following for his highly anticipated return to the ring.
READ : SCARY! Mike Tyson Shows Why He is a Dangerous Man Even at 53
"I feel like three guys kicked the S*** out of me"- Mike Tyson
"I do two hours on cardio, I do the bike and the treadmill for an hour, then I do some light weights, 300, 250 reps. Then I start my day with the boxing thing, I go in there and hit the mitts, 30 minutes, 25 minutes, start getting in better condition. I'm starting to put those combinations together. I'm in pain, I feel like three guys kicked the s*** out of me." Said Tyson
Iron Mike is truly an inspiration for millions around the world. And at the ripe age of 53, he still has what it takes to knock out anyone .
What do you think of Mike Tyson's training video? Let us know in the comments below!
ALSO READ : Mike Tyson Makes Bold Claims on How He Would Fight Tyson Fury