VIDEO: Jake Paul Sends Message to "Fanboy" Conor McGregor – "We Can Run It"
Published 08/30/2021, 2:07 PM EDT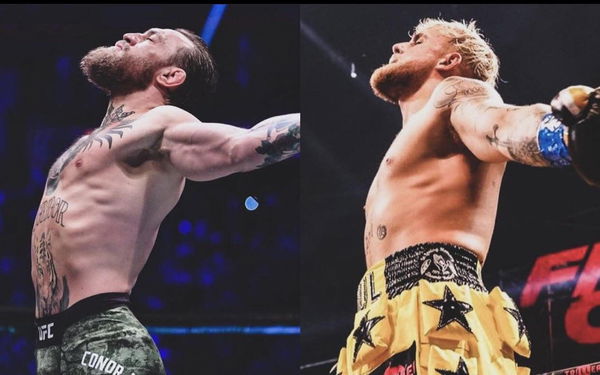 ---
---
Tyron Woodley and Jake Paul finally met in the ring and fought for eight rounds. The 24-year-old successfully defeated Tyron Woodley with a close split decision. Tyron Woodley did not agree with this result and has even initiated talks for an instant rematch. However, fight stats suggest Paul landed more shots in total and that is why the decision worked in his favor.
ADVERTISEMENT
Article continues below this ad
After the mega-fight between the former UFC champion and the YouTube star, some big names in and around the sport like Kamaru Usman, Chris Weidman, Daniel Cormier, Angela Hill shared their thoughts on the bout.
ADVERTISEMENT
Article continues below this ad
Even UFC superstar Conor McGregor indirectly showed an inclination towards the Jake Paul – Tyron Woodley fight as he tweeted out a single word-  "Salivating." 
In a post-fight interview with Jake Paul, Radio Rahim asked him for a reaction to Conor McGregor's recent tweet, which was indirectly targeted at him.
The Ohio native said, "Of course, he wants to fight. I am the money fighter in this sport right now. I appreciate him watching and we can run it up. Anytime, anywhere, anyone, anyplace. Let's do it. Thank you for tweeting. Thank you for watching, fanboy."
Would Jake Paul vs Conor McGregor be a fair fight?
Jake Paul has made a name for himself in the sport in a brief span of time. Not many pro-boxers with just 4 professional bouts and wins have been able to achieve as much as 'The Problem Child' has. Before Tyron Woodley, he had faced and defeated another YouTuber, an NBA athlete, and a retired wrestling specialist; boxing fans did not accept him as a pro boxer because of the quality of his opponents.
At least on paper, a win over a former five-time UFC champion seems like quite an achievement. However, the split decision result has now sparked talks of the fight being rigged and that it was wrongly scored.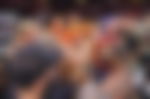 Even Tyron Woodley felt that he had won that fight and that he was robbed of a clear win. He also pointed out the fact that his knockdown of Paul was not scored because he hung by the ropes.
Despite all criticisms, Tyron Woodley performed well in his pro boxing debut. He was able to fight toe-to-toe with Jake Paul and being at his natural weight played a huge role in that. However, that might not be the case for someone like Conor McGregor.
So far, the Irishman has primarily competed in the UFC's featherweight and lightweight divisions. While he has fought Donald Cerrone and Nate Diaz at welterweight, fans have not seen a lot to determine his performance in the welterweight division.
ADVERTISEMENT
Article continues below this ad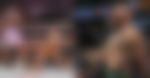 A possible matchup between Paul and McGregor would probably have to be set in the catchweight range of 180-190 lbs. Hence, as Paul would have a natural height, size, and reach advantage, it could be unfair for 'The Notorious'.
However, Conor McGregor clearly does not care much about weight classes. Before the first Nate Diaz fight, he said – "The only weight I give a f**k about is the weight of them checks and my checks are always super heavyweight."
ADVERTISEMENT
Article continues below this ad
Do you think Paul-McGregor is an unfair matchup?