Colby Covington went into a battle against the welterweight champion, Kamaru Usman at UFC 245. It was one of the most entertaining title fights fans have seen in a meaningful period.
Both Covington and Usman showcased incredible grit. However, it was Usman who got the TKO victory in the fifth round. And now the BMF, Jorge Masvidal stands ahead of the Nigerian Nightmare.
Jorge Masvidal is coming off an impressive win over Nate Diaz. Prior to that fight, Masvidal knocked out Ben Askren and Darren Till in devastating fashion. With a 3 fight win streak, Masvidal is at the peak of his career. And he will try to make the most out of this title opportunity against Usman.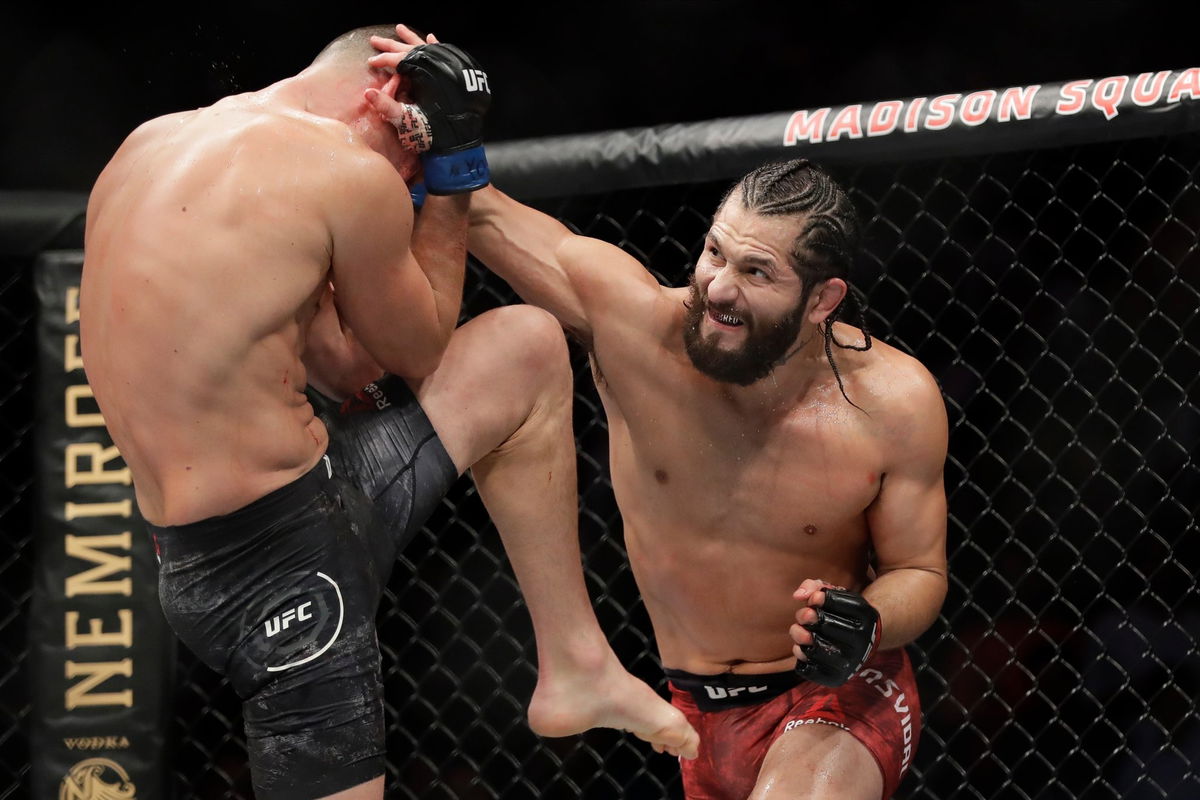 Though Masvidal is going to be a fan favorite going into the fight, Usman will have the edge over Masvidal. Over the years, Masvidal has struggled against fighters with superior wrestling skills. 
After the "resurrection" Masvidal is looking for the finish in all of his fights. But it is going to be a daunting task to knockout someone as tough as Kamaru Usman. However, there will be fans who will be backing Masvidal to win against Usman. But not Colby Covington.
Kamaru Usman exposes Jorge Masvidal: Colby Covington
Recently when asked to predict this upcoming title fight Covington claimed that Usman will expose Jorge Masvidal. Covington said:
"If they fight, I think that 'Marty Fakenewsman' exposes journeyman Jorge Masvidal," Covington told MMA Junkie. "Like I said before, 'Street Judas' Masvidal, he hit lightning in a bottle. He's not that good of a fighter. He's got three fights in a row where he got three lucky knockout finishes, but who's he beat? Besides, he's got 15 losses on his record – 15 losses. Why are we talking about him as a world-class fighter when he's got 15 (expletive) losses on his record?"
It's difficult to dismiss everything Masvidal has achieved ever since his comeback. However, one may argue that his record is not as good as it seems. Many believe that Jorge Masvidal has not fought any top welterweight ever since his return apart from Darren Till. 
But, will Masvidal be able to defy the odds again and beat one of the greatest welterweights this sport has ever seen? Well, you have the prediction of Colby Covington. What do you think?
Continue the conversation on Telegram, join other MMA fans on MMA Fans Group