Colby Covington Gives Update on "Broken Jaw", Reveals Who He Wants to Fight Next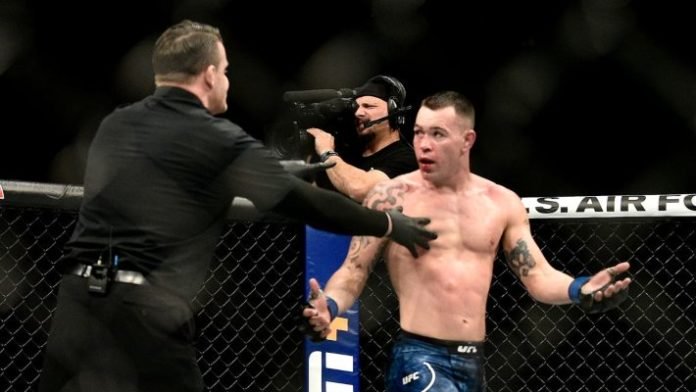 In what was a thrilling back and forth between two of the best welterweight fighters in the division, Kamaru Usman got his hand raised after a brutal knockout that sent Colby Covington struggling off his feet. It was a performance where somehow Covington managed to win the hearts of many MMA fans and pundits, after an impressive performance against the current welterweight champion Kamaru Usman at UFC 245.
The much-anticipated match-up that fell apart once at UFC 244, lived up to its expectations. The grit and determination shown by both the fighters met with the audience's approval and media justice.
In the aftermath of one of the biggest rivalry of 2019, Colby Covington recently made his first media appearance after UFC 245. Covington appeared alongside MMA Journalist Ariel Helwani of ESPN and shared his ideas on the match and his journey going forward.
"I don't remember Ariel, ever going on the mic and saying, 'Hey guys, I got a broken jaw.' " Colby adds, "How did my corner audio get released in the third round?"
In the process, Covington claimed that he didn't break his jaw during the fight. However, the statement refutes Dana White's claim in the post-match press conference that Colby did indeed break his jaw during the fight.
Colby Covington is ready to wait for his rematch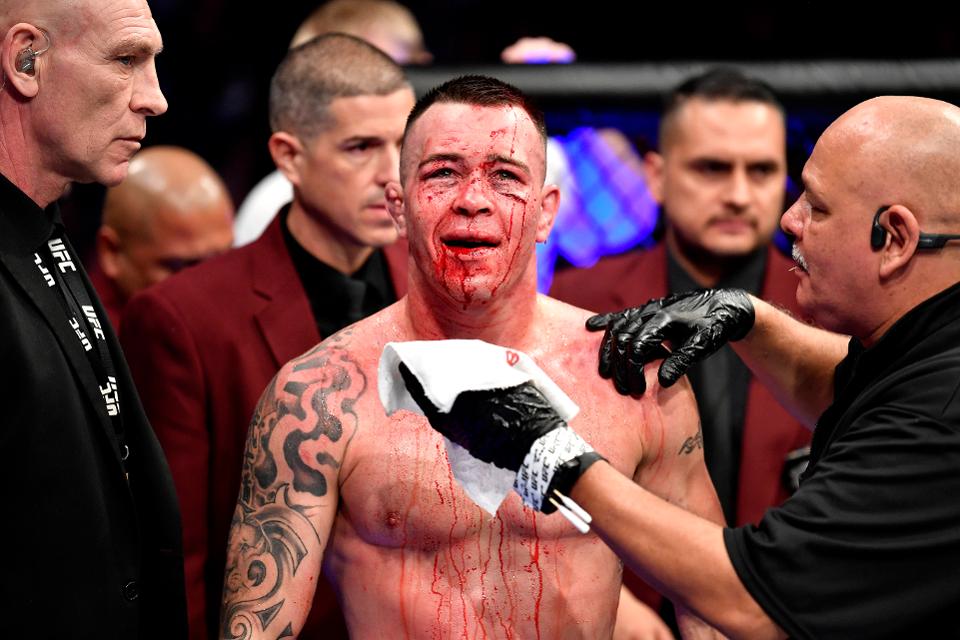 Colby Covington looked hungry for his rematch but said that he is ready to wait. Recently Dana White made it official that Kamaru Usman will defend his welterweight title next against Jorge Masvidal.
"I am not asking to make excuses. I am just asking for a fair playing field. And I want my rematch. If I don't get my rematch then I'll wait for my rematch"
There were reports that Colby Covington might appear inside the octagon again before taking another shot at the title. According to Covington, that doesn't seem to be the case. He has shown interest in a rematch and is ready to wait for the title opportunity. Looking at it, it seems unlikely that Covington will return to the octagon until later this year. It could also mark a year-long absence for the former interim champion.
Also: Colby Covington is Willing to Put Up $1 Million to Fight 50 Cent Under Bizarre Rules
It will be interesting to see where Covington goes from here. With Tyron Woodley and Leon Edwards looking for the title match, and Masvidal set to take his chance at the gold, the welterweight division looks incredible right now.
Continue the conversation on the app, join other MMA fans on MMA Fans App
Nikhil Chauhan
I low-key like Dana White and his decisions, but that doesn't mean I am not a fan of super fights. Always up for a chat related to UFC, I am a passionate filmmaker.