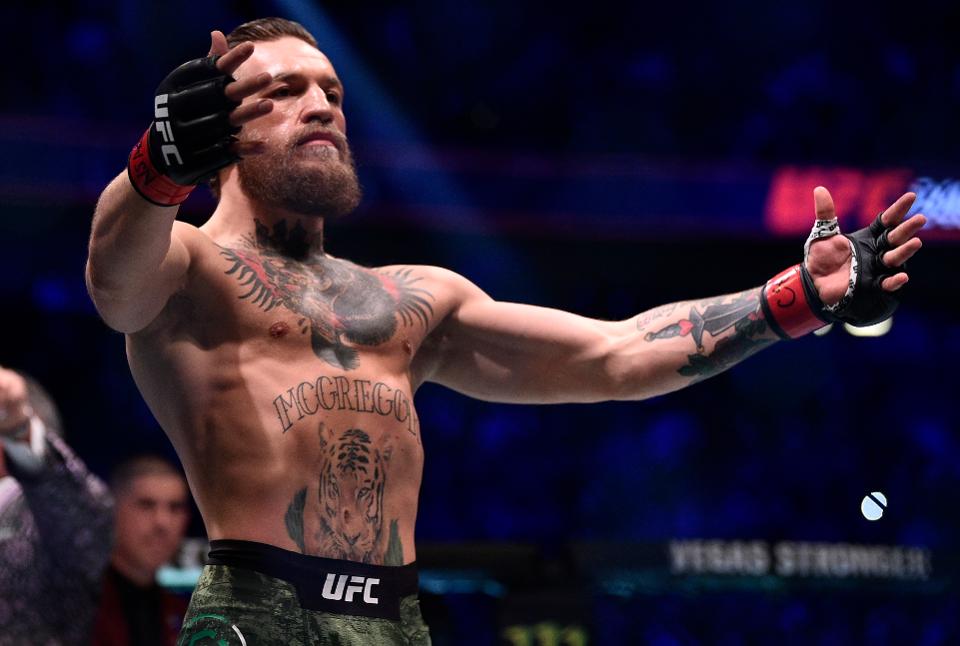 Dustin Poirier was one of the early victims in Conor McGregor's career. Throughout the build-up of the fight, Poirier was upset with McGregor's antics. This probably affected him in the fight as well. In his fourth fight in the UFC, McGregor finished Poirier in the very first round.
Ever since his loss to McGregor at featherweight, Poirier has been pushing for a rematch with the Notorious one. When Conor announced that he will be returning in the octagon last year, Poirier was one of the many fighters to put his name in the hat.
Poirier's beef with McGregor was never settled. He kept on pushing for the rematch. But unfortunately for Poirier, McGregor eventually fought Donald "Cowboy" Cerrone in his return.
Dustin Poirier is still interested in Conor McGregor rematch
On the ESPN's Ariel Helwani's MMA Show, Dustin Poirier said, "If we're respecting the rankings and the guy has climbed his way back to the top, if you're no.3 or 4, you should fight the next guy available and that's me."
"I would love to run that one back and it makes a lot of sense. But that hasn't even been brought up."
Poirier said that he is open to fighting McGregor and the UFC is aware of the same. As of now, he is not scheduled to fight anyone and neither is McGregor. Since the first fight, Poirier has evolved to become a top contender in the UFC. A victory for either man will boost their careers immensely. Poirier is ranked #2 in the lightweight division whereas McGregor is #3.
The UFC will be returning to Ireland in August of 2020. Should the stars align, we may see McGregor fighting Poirier in the future and the winner of that match can challenge the champion for the belt.
Do you think Dustin Poirier deserves a rematch with Conor McGregor?
Read: "Where is the Pain": Dustin Poirier's Emotional Gesture Following Loss to Khabib Nurmagomedov
Continue the conversation on Telegram, join other MMA fans on MMA Fans Group