Immediately after Diego Sanchez emerged victorious by the disqualification of Michel Pereira, Conor McGregor took to twitter to craft a strange response.
Conor McGregor Vs Diego Sanchez

— Conor McGregor (@TheNotoriousMMA) February 16, 2020
Seems like McGregor is calling Diego Sanchez out yet again. He had done so earlier in 2013. But why would McGregor post such a thing when everyone knows he is waiting for Khabib Nurmagomedov? For those who don't know, McGregor had called Sanchez out way back in the day in 2013.
Conor been wanting Diego!! @TheNotoriousMMA https://t.co/S30JtsXFcM

— 𝙹𝙴𝚂𝚂𝙴 𝙹𝙰𝙼𝙴𝚂 (@NotoriousJesse) February 16, 2020
McGregor mentioned earlier that he likes easy money. Perhaps that is the reason behind this call-out. Diego Sanchez certainly didn't give his best performance, even though he won.
Diego Sanchez Barely Managed a Victory: UFC Fight Night 167
The fight between Diego Sanchez and Michel Pereira turned out to be something no one expected. "The Nightmare" Diego Sanchez seemed completely off his game. Michel Pereira dominated the fight throughout its duration but unfortunately disqualified after he threw knees at a downed Sanchez.
Sanchez confirmed with the referee what would happen if he voted to stop fighting. After confirming that such an action would result in his victory, Sanchez asked for the fight to be stopped. Michel Pereira was thoroughly disappointed, and rightly so.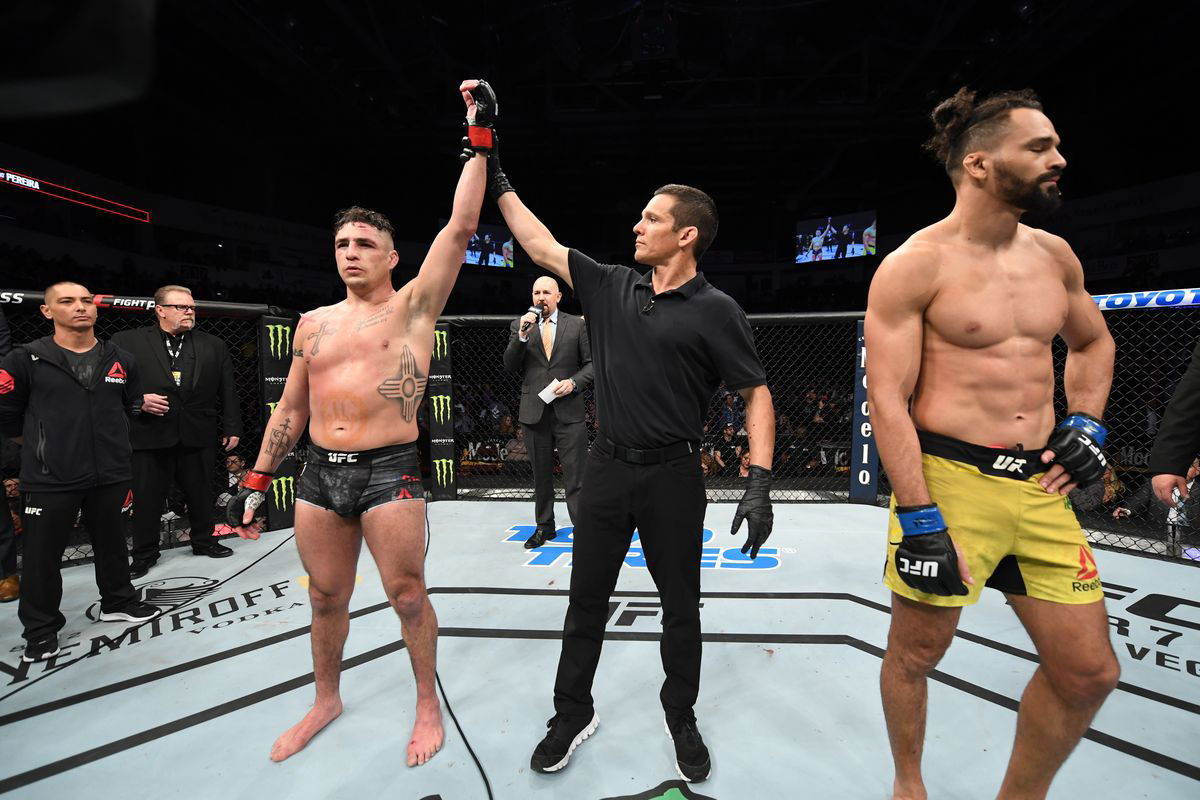 It is hard not to feel disappointed about being disqualified after delivering such an impeccable and overpowering performance against a UFC legend. Regardless of the result, Pereira has made a name for himself after showcasing his incredible skils.
Whatever Conor McGregor's tweet means, and if a matchup is fixed, Sanchez has a lot to work on. The legend needs to get back on top of his game and remind fans of why he is called "The Nightmare".
Watch: Jan Blachowicz Brutally KOs Corey Anderson, Calls Out Jon Jones
Continue the conversation on Telegram, join other MMA fans on MMA Fans Group