"Conor McGregor Will Smoke Him": Michael Bisping Shuts Down Khabib Nurmagomedov Rematch Talks, Predicts Nate Diaz Trilogy
Published 01/29/2020, 1:13 AM EST
By

Follow Us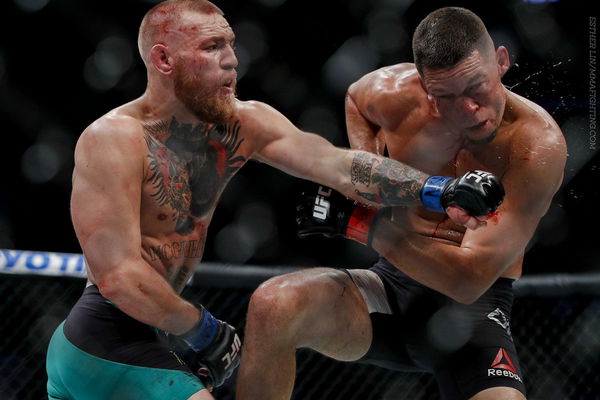 Who is next for Conor McGregor? That's the questions the fans have been asking ever since Conor made his victorious and impressive return at UFC 246. Conor beat Donald Cerrone in 40 seconds and at the welterweight division, a division where Cowboy is a veteran. 
According to Dana White, a win over Cowboy has granted Conor a title opportunity against the winner of Khabib Nurmagomedov vs Tony Ferguson. However, Conor's last victory has also opened up some intriguing opportunities at 170.
At 170 the BMF title fight with Jorge Masvidal and the welterweight title fight are on the table for Conor. Although Conor is leaning towards the lightweight title fight he finds the option at the welterweight division very interesting. So out of all these options on the table who will Conor fight next?
ADVERTISEMENT
Article continues below this ad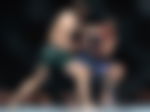 Well, former UFC middleweight champion, Michael Bisping predicted the next opponent for Conor McGregor.
Conor McGregor Won't Fight Khabib Nurmagomedov Next
ADVERTISEMENT
Article continues below this ad
Bisping claimed that Conor is not going to fight Khabib next. Khabib takes on Tony at UFC 249 and then he will be away from the sport because of Ramadan. Now he might be back maybe in August or September and we can have the Conor vs Khabib rematch. But considering Conor wants to fight three times this year, Bisping does believe that Conor will wait for that long to get back to the octagon.
"I guarantee this is what happens with Conor next. He ain't fighting Khabib, because Khabib's fighting Tony [Ferguson] and then he's got Ramadan, and Conor wants to fight again soon," claimed Bisping.
Conor Will Smoke Nate Diaz in the Trilogy
ADVERTISEMENT
Article continues below this ad
In fact, the Count thinks that Conor would fight Nate Diaz next. He also predicted that Conor would smoke Diaz in the third fight. Bisping explained:
 He was talking about Nate Diaz, and Nate Diaz 3 will do big business. Conor will smoke Nate Diaz because Nate Diaz has always been an average fighter; he just built his f*cking career on choking out Conor McGregor. The second fight he got beat, and now because of all his inactivity, Conor will smoke him. So in the meantime, we'll get Conor-Diaz 3 and then he'll fight Khabib later in the year. That's my prediction."