Conor McGregor's Camp Responds to Fans Saying the Donald Cerrone Fight Was Fixed
Published 01/27/2020, 4:17 PM EST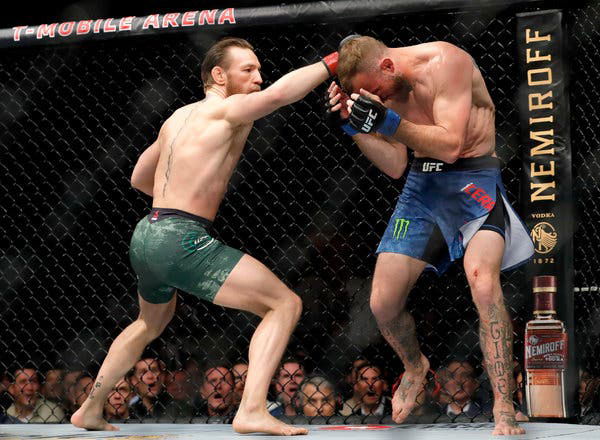 Conor McGregor knocked out Donald Cerrone in just 40 seconds into the first round in his comeback fight at UFC 246. McGregor took the T-Mobile Arena in Las Vegas by storm, as he made an emphatic return to the octagon after a fifteen-month absence. He made his return to the welterweight division and looked brilliant against an experienced fighter like Donald Cerrone. It was a one-sided fight from start to finish, as Cerrone failed to land even a single strike on McGregor.
ADVERTISEMENT
Article continues below this ad
After waiting for so long to finally see McGregor back in action, fans were disappointed with the very quick finish. In the lead up to the match, Cerrone had promised a five-round fight and looked set to go on war with the former dual champion. However, it all fell apart after the vicious shoulders that McGregor landed on Cerrone, that broke his nose. McGregor pounced on the opportunity, finishing Cerrone with kicks and punches, also connecting a beautiful high kick to grab the victory.
Also: "I am Forever Grateful to You" Conor McGregor Congratulates Chuck Liddel on Hall of Fame Entry
ADVERTISEMENT
Article continues below this ad
The moment the fight got over, MMA fans showed their disappointment and some of them even went on to claim that the fight was fixed. Conor's camp has now responded to the allegations. Owen Roddy spoke about the entire situation and addressed the fans who thought the fight was fake.
Conor McGregor shocked the world at UFC 246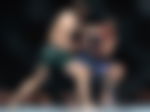 UFC 246 did not turn out how the fans may have been expecting. Fans and analysts doubted McGregor's capability to finish the fight at welterweight. However, he proved everybody wrong with a scintillating KO victory at 170 against Cerrone.
ADVERTISEMENT
Article continues below this ad
"You are dealing with Cerrone who was a phenomenal fighter and has a lot of tricks and plenty of weapons. I did know that Conor was going in a good place in his mind, confident, enjoying the training and phenomenal shape. I knew that once he lands it's gonna be very difficult for Cerrone to come back from that. And that's the way the fight went. Cerrone did not even get off the mark. That's a Conor original. He has been doing for years. People are so shocked. He has been doing it in the camp. I believe he fractured Cerrone's orbital and fractured his nose. It goes to show what kind of power he is generating."
Owen Roddy credited Conor McGregor for his phenomenal shape and his incredible performance against UFC veteran Donald Cerrone. He also spoke about McGregor's power across divisions and reflected on how the fight played out at UFC 246.
"McGregor is a genius": Owen Roddy
ADVERTISEMENT
Article continues below this ad
"It's unbelievable. He is a genius. When it comes to being in the octagon there are very few people who can do it the way he does it. He is just so switched on. His ability to see shots that nobody does. Not many people are thinking of cracking with a shoulder. Conor is so switched on. He capitalizes on opportunities. I think it's hilarious when you hear that people are saying it's fixed. There is definitely an easier way to fix fights than to get a broken nose, broken orbital and take a head kick. There is an easier way to do it. But people will always criticize."
Owen Roddy shut all the fans who claimed that the fight was fixed. He complimented McGregor skills and credited his fight IQ for the way he performed inside the octagon.