"His Dad Grabbed Me!"- Daniel Cormier Opens Up On Moment With Khabib Nurmagomedov's Father
Published 05/19/2020, 12:26 PM EDT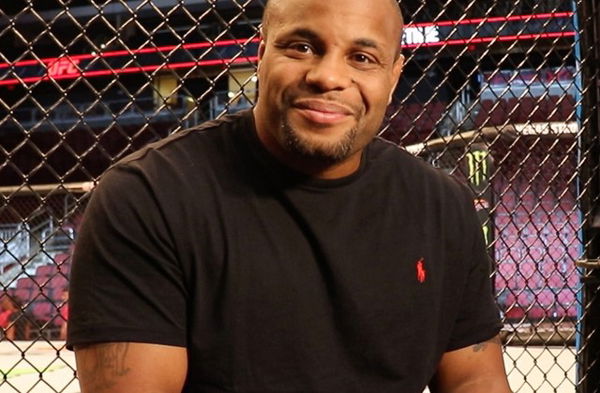 ---
---
Medical issues have been plaguing the Nurmagomedov family, ever since the dawn of the Coronavirus lockdown. There has been a lot of speculation regarding his health. Recently Daniel Cormier took to social media in a bid to send prayers and well wishes to the Russian family. He did so by sharing a short anecdote of an encounter between Abdulmanap Nurmagomedov and himself.
ADVERTISEMENT
Article continues below this ad
As everyone in the MMA circuit flocks to show support for the Russian coach, DC shares a rather amusing story. He recalls the time when Abdulmanap grabbed him in an attempt to wrestle with the former heavyweight champion.
At first, unsurprisingly, DC felt that the 57-year-old was playfighting with him. However, what Khabib Nurmagomedov told him after their short tussle, left him surprised.
ADVERTISEMENT
Article continues below this ad
"I was at the Ultimate Fighter gym one time and his dad grabbed me to wrestle with me. And he threw me down. So him and I started trying to tussle around, and then Khabib goes 'DC, this guy really tried to win!' Then I realized his dad was really trying to beat me! He's not just wrestling with you to play around," recalls DC.
Daniel Cormier comments on the uncertainty of life
The ongoing crisis has left every single person on the planet in stitches. The virus is progressing rapidly, affecting people from all walks of life.
Businesses and all other institutions have suffered a serious hit. MMA and similar sporting organizations are no different. Saying that the world will have changed by the time we are out of this situation is a massive understatement.
"We never know what life is gonna deal us, and right now, the Nurmagomedov family is dealing with something very difficult with father. He calls him father all the time. But I know Khabib's dad is one of the strongest people in the world and he's gonna fight to be there for his son and his grandkids and his family. I'm just hoping he does okay," said Daniel Cormier.
ADVERTISEMENT
Article continues below this ad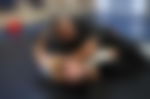 The patriarch of the Nurmagomedov was initially taken into medical care sometime last month. Reports at the time pointed towards pneumonia. However, the coach went about his usual routine rejecting Coronavirus tests and insisting he was fine.
Abdulmanap was moved to a military hospital early in May, where he was diagnosed with Coronavirus. In addition, the medical staff placed him in a medically induced coma following a major heart surgery.
ADVERTISEMENT
Article continues below this ad
Despite having come around from his medical slumber, he remains in critical condition. In addition, the long-time trainer has not recovered his ability to talk.
Our best wishes and prayers go out to the Nurmagomedov family, hoping for Abdulmanap's speedy recovery.