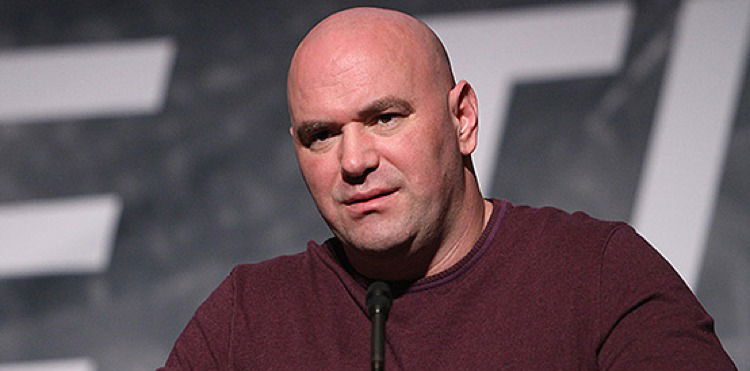 The Coronavirus pandemic has not only affected the health and welfare of people but their livelihood as well. The imposition of a quarantine to protect people from the virus has affected all businesses alike, big or small. Many companies have resorted to sacking their employees in order to deal with the losses. But Dana White and the UFC is not one of them. 
"This s*****g posted a story that says, 'UFC Hit With Layoffs' And he was literally gloating about it. First of all, it's not true. Literally these scumbags write lies and this guy was gloating about it and saying stuff like, 'Hey Dana, you have bosses now. You should check with them before you whatever.' No, I don't."- Dana White
A story emerged suggesting that Endeavour laid off 250 of its staff members. Following which a story in Variety claimed that the UFC had done the same. Dana White came out in the media to deny reports suggesting the termination of any of his employees, very strongly. He proceeded to berate the journalist who delivered the story and was allegedly enjoying it. 
"And for somebody who's supposed to be a reporter to be gloating about people losing their jobs …Nobody will lose their job at the UFC. Nobody is getting laid off. It's not gonna happen. The other side of Endeavor laid some people off. I'm not laying anybody off. It's not gonna happen."- Dana White
Variety later went on to amend their report and excluded the UFC.
The Coronavirus pandemic has forced the UFC to postpone 3 events due to the restriction on large groups of people. The UFC is trying its best to hold UFC 249 featuring Khabib Nurmagomedov and Tony Ferguson, on its scheduled date, April 18. However, the event cannot take place in Brooklyn, New York.
Dana White recently revealed that the UFC 249 card is likely to be rearranged to feature fights from the cards of events that were postponed.
Continue the conversation on Telegram, join other MMA fans on MMA Fans Group