Paul Felder and Dan  Hooker, 2 of the top 10 ranked in the UFC Lightweight Welterweight category weren't considered to be rivals as they had openly expressed their appreciation and respect for one and another publicly on several occasions. But all this went flying out of the window during Felder's interview with The American after his first-round win against Jim Miller. On this day there was a Gentleman's callout and it all seemed to head south between them from thereon.
Dan Hooker calls out Paul Felder
Almost 2 years down the line, after a lot of tension and set up, Felder and Hooker are set to meet, February 23rd,2020 at Spark Arena, in Auckland.
The recent press conferences have been nothing short of heated and the intensity seemed real. The two fighters stood nose-to-nose, stared at each other in the eye with neither willing to back down. The tone was of an intense rivalry and set the mood for an as described by them a "bloody contest".
This all came to life when Dan Hooker coming right off an insane knock out called out Paul to his face during his post-fight interview. This was done in the most respectful way possible but the response is what triggered this entire chain of events that followed.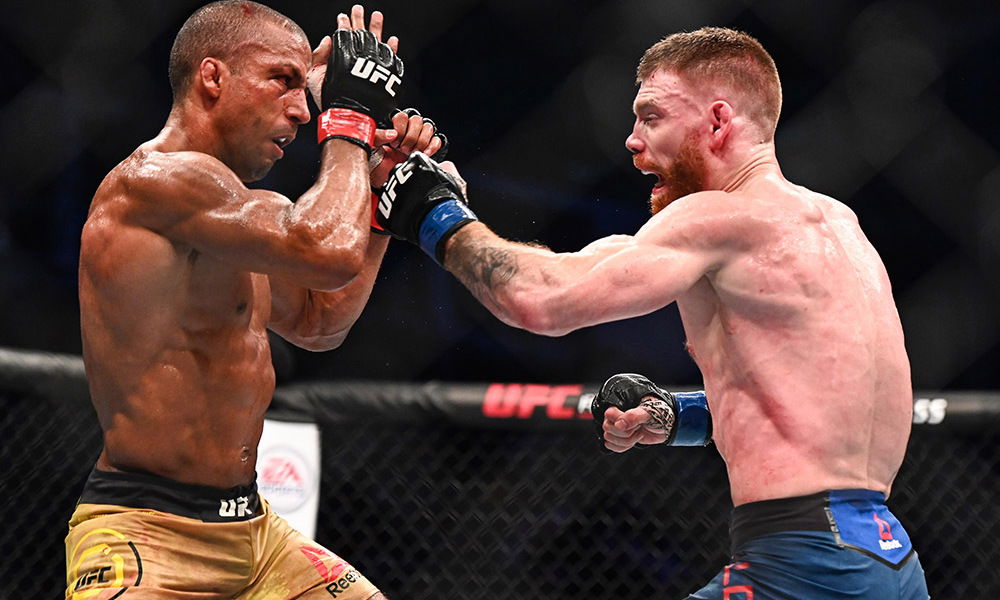 The rivalry also gained a lot off attention on social media with the fighters going at each other with personal remarks and shots. This didn't help the tension and further boosted the hatred.
Though they respected each other's skill set and ability to fight inside the octagon, the mutual respect that stood initially was now gone. This all was instigated with Hooker's disrespectful and snarky reply to Felder's more than gentleman like callout.
Read: Conor McGregor has yet another challenger amidst Khabib Nurmagomedov rematch speculations
In a recent promotion in New Zealand, a pretty heated press conference showed us how real this rivalry has gotten. "As far as intensity, that was real," Felder said. "I went down to New Zealand expecting a little bit of that from Dan because of how we interacted on social media. We kind of went back-to-forth a little bit. But that's what it's all about. We're two guys that are trying to rally for a title shot after this one. We're in each other's way. That's how it should be, that's how it's supposed to be when you've got a five-round main event with a guy.
"I'm invading into his country. My whole plan is to knock his ass out in front of all his friends and family and take that money and get out of there and go on to a title shot."
The rivalry seems intense and heated and doesn't show signs of dying down anytime soon.
It all comes down to their performance in the octagon where all the trash talk can actually be put to test and we get to witness which man comes out on top.
Continue the conversation on Telegram, join other MMA fans on MMA Fans Group