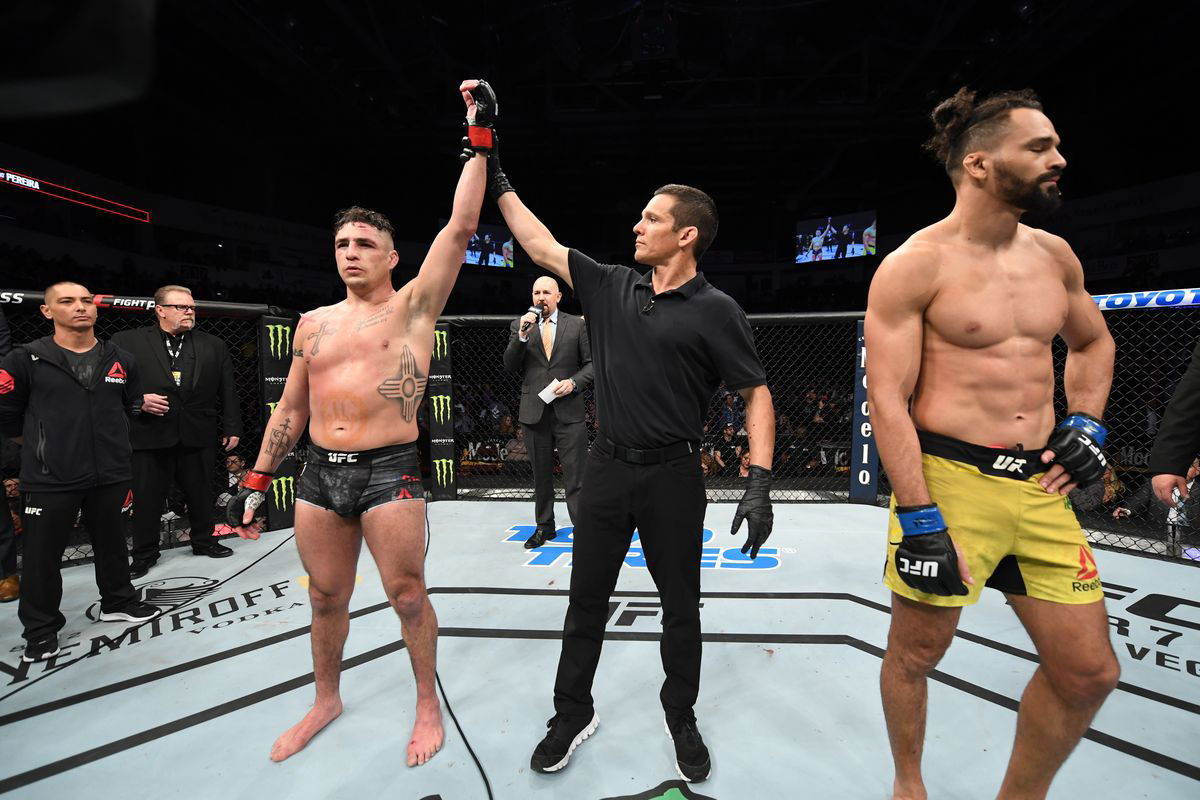 Diego Sanchez took on Michel Pereira in the co-main event of UFC fight night 167. The fight was not the best one for the fans of Diego Sanchez as he won the fight via DQ after being dominated and outclassed for the entire fight.
Something peculiar seems to have taken over Diego Sanchez. "The Nightmare" didn't seem so scary. Why would a person entering the octagon in a peacock stance seem scary to anyone?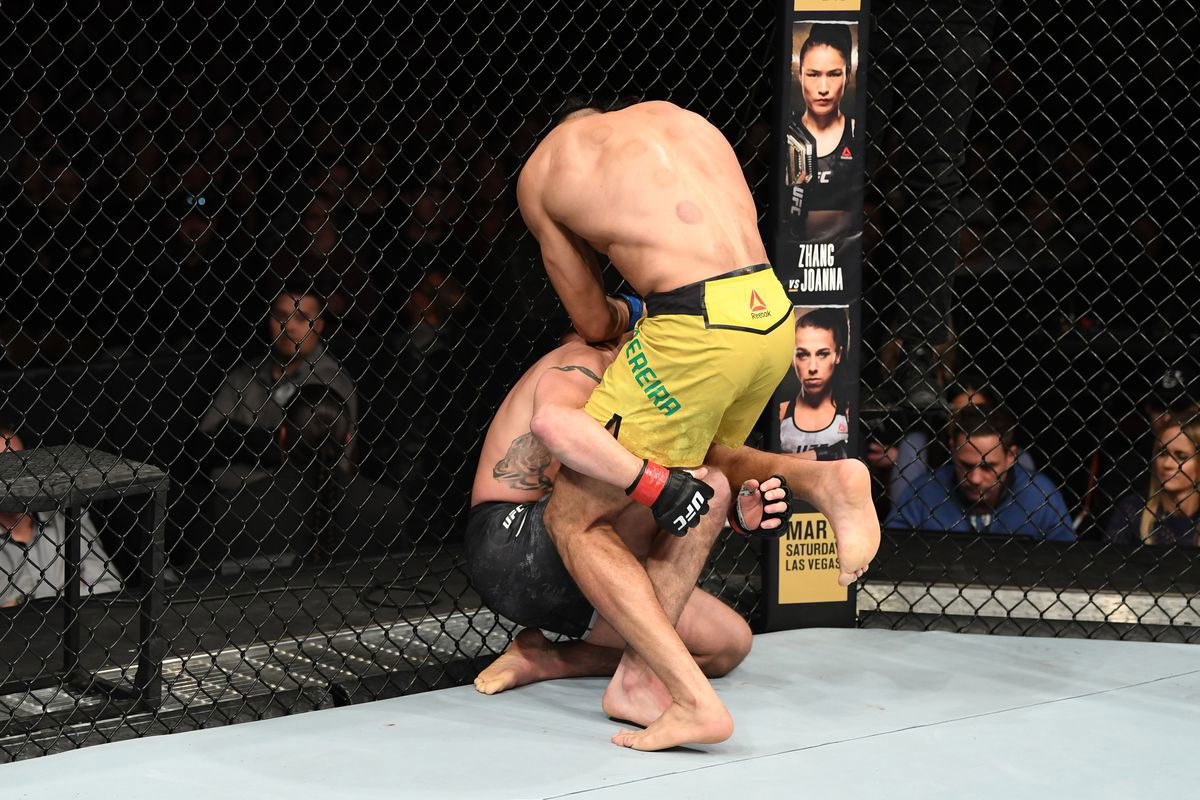 As soon as the match started, Sanchez executed a forward somersault. Why he did that, no one knows. Maybe he was tying a somersault ax kick. That's the best guess at the moment. The true nightmare tonight was Michel Pereira. Becoming a nightmare for "The Nightmare" is no joke, yet Pereira managed to do it tonight. He completely dominated Sanchez, but in the end, he lost the fight via DQ.
Diego Sanchez Refuses to Fight On, Pereira Disqualified
The first two rounds saw Pereira in complete control of the situation. He denied multiple attempts of takedowns from Sanchez. Sanchez even tried flurry attacks but to no avail. Pereira was on top of everything.
Knees to the body drop Sanchez followed by an illegal knee resulting in him winning via DQ #UFCRioRancho pic.twitter.com/33vd5duifj

— ESPN MMA (@espnmma) February 16, 2020
In the third round, a series of knees to the body made Sanchez go down. Not noticing that Pereira continued to knee Sanchez in the head, busting it open. The referee called a halt to the competition and after confirming he'll win if the fight stops, Sanchez decided not to continue.
Maybe it was the directions he was getting in between rounds that confused Sanchez. In between the first and second rounds, his cornerman gave him strange advice. This advice made even the commentator ponder.
In between the second and third rounds, according to the trainer, it was the takedown that won Pereira the second round and not the strikes. He said that Sanchez won the first round. Yet, it was pretty evident that Pereira's strikes largely outmatched those of Sanchez's.
While his home crowd at Alburquerque cheered for Diego Sanchez, the MMA universe is disappointed with The Nightmare. It takes a long time to build a reputation, but a second to destroy it. Do you think Diego Sanchez will be able to fix whatever went wrong today?
Watch: John Dodson Finishes Fight With a Lightning Fast TKO
Continue the conversation on Telegram, join other MMA fans on MMA Fans Group