Joe Rogan Says Brian Ortega's Improvement Was One of the Most Satisfying Things to Watch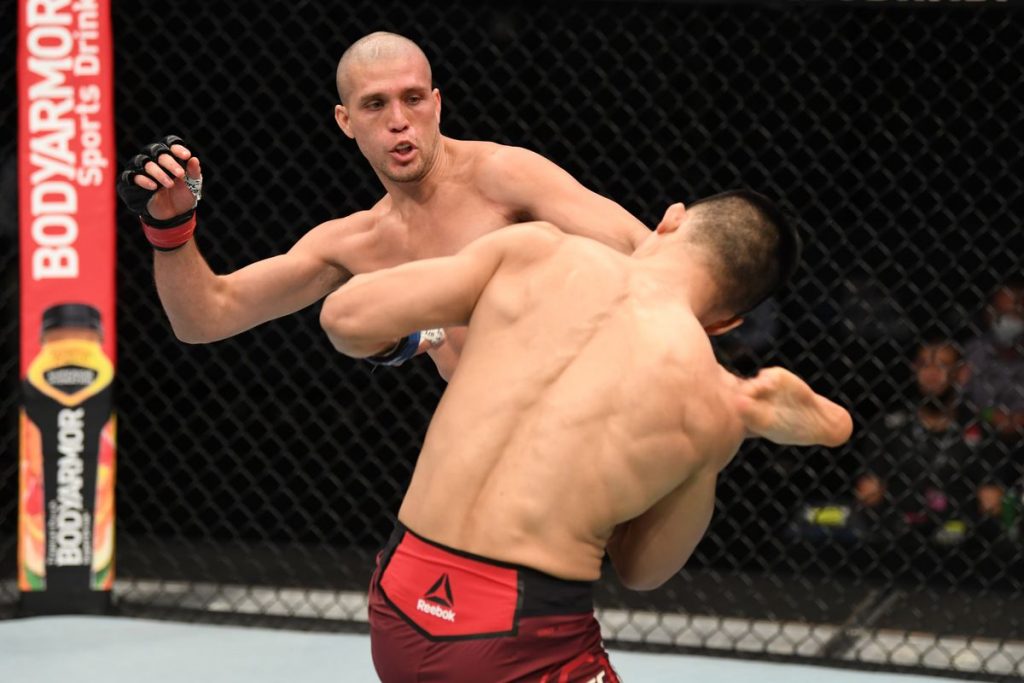 UFC commentator Joe Rogan took to Instagram and gave a massive shout-out to Brian Ortega after he secured a statement win. 'T-City' put forward a stand-up clinic against 'The Korean Zombie' and dominated a large majority of the fight. What's more, Chan Sung Jung had no answers for the improvements that Ortega had made to his overall game.
The top-ranked featherweight was going into his main event showing after a long lay-off away from the sport. He was brutalized in his last fight back in December 2018 when he fought for the strap against Max Holloway. 'Blessed' picked him apart on the feet until the doctor had seen enough and stopped the fight.
Joe Rogan lauds Brian Ortega's decisive win
The podcast host and broadcaster had nothing but positive things to say about the growth the 'T-City' had put forth. Moreover, there were plenty of unanswered questions coming off a break away from active competition. 'The Korean Zombie' is not an easy out for anyone, especially when the fight stays on the feet.
Additionally, Brian Ortega's long-time Jiu-Jitsu coach, Rener Gracie, responded to Rogan's praise. Gracie has been an integral part of Brian's evolution, and he continues to add new weapons to his growing arsenal. In fact, 'T-City' entirely changed his camp from his last outing, retaining only Gracie.
Unfortunately, the Jiu-Jitsu ace coach tested positive for COVID-19 and couldn't be in his long-time pupil's corner. However, this did little in the way of taking away Ortega's powerful performance.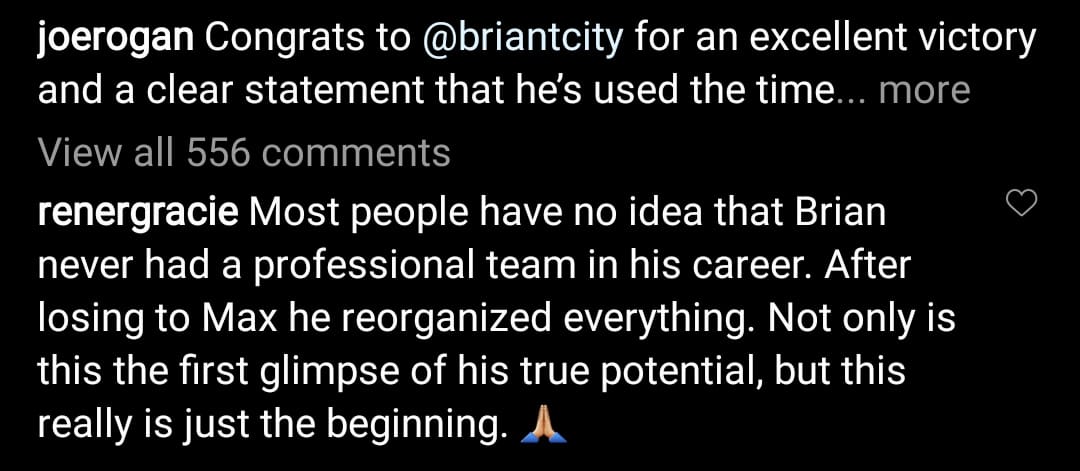 The UFC's 145-pound division has been churning out high-level talent, and Brian Ortega's win on Fight Island is a testament to that. UFC President Dana White had called for the winner of the aforementioned fight to make a run at the gold strap. Following his clinical breakdown of 'The Korean Zombie', it's going to be hard to deny 'T-City' Ortega.
The divisional champion, Alexander Volkanovski, was excited to see the division move forward. Alexander 'The Great' is keen on remaining within the division and clearing out as many contenders as possible. Given Ortega's improvement, fight fans are already looking forward to his clash with Volkanovski. With the new 'T-City' it promises to be an absolute barn burner and many fans, Joe Rogan included, would want an encore of his last fight.
Continue the conversation on the app, join other MMA fans on MMA Fans App