WATCH: Brian Kelleher Stuns Ray Rodriguez with Speedy Submission Win
Published 09/05/2020, 9:28 PM EDT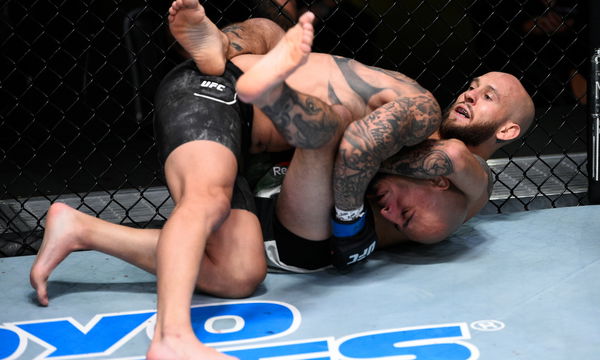 ---
---
Brian Kelleher showed the world that frequent change does not disrupt his rhythm. First, the fighter trained for a match against Ricky Simon. Then, the UFC booked him to fight Kevin Natividad, who also pulled out. Hours ahead of UFC Fight Night 176, the matchmakers thanked their stars they had a standby and slotted Ray Rodriguez into the fight.
ADVERTISEMENT
Article continues below this ad
Though Rodriguez was making his UFC debut, he was a seasoned veteran with 23 professional fights. However, 'Boom' was a unique challenge altogether. 
The fighter stunned fans as he entered with WWE Hall of Famer Stone Cold Steve Austin's music. Akin to the WWE legend, he entered the fight and stunned his opponent to secure a lightning-quick win. 
ADVERTISEMENT
Article continues below this ad
Rodriguez landed the first leg kick and then targeted Kelleher's upper arm with a kick. He tried to stay on the offensive and went for the legs. Unfortunately, this proved to be his undoing.
'Boom' got hold of Rodriguez's head and dropped to the ground to lock in a guillotine choke just 30 seconds into the fight. He bridged the hold and bent the UFC debutant at an awkward angle.
'The Judge' did not want his grand debut to end so quickly. He tried to hang on but was in no position to muster any offense and break free. As a result, he had no option other than to submit within just 39 seconds. 
Brian Kelleher claims seventh guillotine choke win
Fighters have a preferred submission, and for 'Boom' it is undoubtedly his guillotine choke. The fighter has claimed seven of his ten submission wins in this fashion. Ironically, he lost his first professional fight as a victim of this very choke.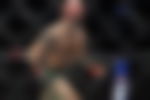 Despite his win, 'Boom' remained grounded and wished his withdrawn opponents well. He also thanked 'The Judge' for stepping in at short notice for the fight. 
ADVERTISEMENT
Article continues below this ad
Read: WATCH: Brian Kelleher Knocks Opponent Out Cold With a Vicious Left Hook
This was Kelleher's third win in 2020, and given the lack of serious damage he took, he could easily push for another fight this year. 'Boom' is targeting one more fight this year and hopes it is at bantamweight. The fighter kicked off 2020 at bantamweight before a hat-trick of fights at 145 pounds. 
ADVERTISEMENT
Article continues below this ad
Given his impressive showing, he will have all the confidence in the world and hope to stun fans yet again. 
How impressive was Kelleher's speedy submission win?