"I Beat His A** Everyday"- Colby Covington Mocks Tyron Woodley's Training Partner
Published 09/18/2020, 11:18 PM EDT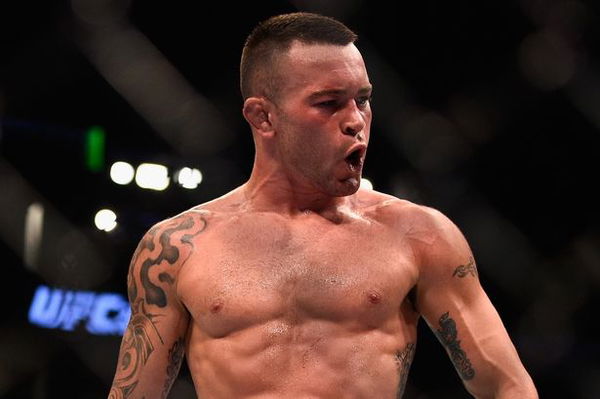 Former interim UFC welterweight champion Colby Covington shared some candid views on his rival and upcoming opponent, Tyron Woodley. The two elite 170-pound fighters are all set to face off against each other at UFC Fight Night 178. The card marks the promotion's final visit to the Apex before heading over to Yas Fight Island.
ADVERTISEMENT
Article continues below this ad
The aforementioned welterweights have no love lost for each other and have been at opposing ends for several years. This genuine animosity has led to a significant amount of hype being generated around the scheduled bout.
Chiefly, the fighters crossed paths back when Tyron Woodley was the undisputed champion and Covington was building up towards a title shot. Although the booking isn't as potent as it once was, fans expect both top-tier athletes to leave it all out in the cage.
ADVERTISEMENT
Article continues below this ad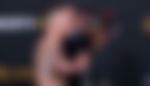 Colby Covington sounds off
While doing media appearances ahead of his main event clash, 'Chaos' Covington spoke out to Marc Raimondi on a surprising occurrence that took place. Covington's former roommate and teammate at ATT gym, Jorge Masvidal, was in Tyron Woodley's camp for the fight. All the aforementioned fighters have a history with one another, thus making for an exciting narrative.
ADVERTISEMENT
Article continues below this ad
The revelation caught fans off guard, and it appears Colby is not too impressed by 'The Chosen One's' camp selection. He brushed aside the impact that 'Gamebred' would have as part of Tyron Woodley's preparation.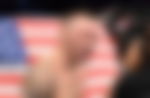 ADVERTISEMENT
Article continues below this ad
"[Tyron] Woodley is a smart man. He brought in 'The Street Judas' Masvidal to learn how to lose. Because I've been training with Jorge for nine years and I beat his a** every day. He's a joke. I'm sure he's training Woodley to learn how to lose and how to get his a** beat by me. That's all he ever did."
The inclusion of Jorge Masvidal to Woodley's camp has added fuel to the fire between Covington and Woodley. They will finally settle the score that has had a building up for around two years. Not to mention, both combatants are coming off losses and will be keen to re-enter the realm of contention.