"I Couldn't Care Less About What He Thinks"- Karl Roberson Dismisses Marvin Vettori
Published 06/12/2020, 4:34 AM EDT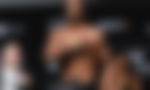 ---
---
Karl Roberson and Marvin Vettori will finally lock horns in the Octagon nearly a month after the former pulled out of UFC Fight Night: Smith vs Teixeira. At the time, a feud in the hotel at Jacksonville made headlines. However, as per 'Baby K' it was a setup and he brushed off the whole reaction by Vettori as "childish."
ADVERTISEMENT
Article continues below this ad
Marvin Vettori Wants To Destroy Karl Roberson At UFC on ESPN 10 After Arguments In Hotel Lobby
Karl Roberson comments on his upcoming fight
ADVERTISEMENT
Article continues below this ad
At the pre-fight media event, 'Baby K' indicates that he doesn't care what his opponent thinks. He said, "Maybe on his side, it was never personal on my side. I couldn't care less on how he feels or what he thinks."
The Middleweight fighter goes on to highlight the benefits of staying focused. He says, "Emotions get you in trouble, emotions puts you in bad positions so calm mind is a dangerous mind and calm body is a dangerous body so I stay calm, I stay focused."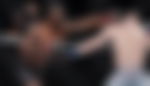 At this point, 'Baby K' elaborates on the incident and provides pointers to support his theory of calling it a set up. 
"Yea it was definitely a set up. You watched the video, the dude's camera was coming over before the elevator even opened. How'd he know that was happening, don't make any sense. And that was from his team Again…how did he even know I was coming down the elevator."
In short, he reiterates his stance on the hotel lobby issue, "He was waiting. Setup. Obvious." Finally, a reporter questioned the fighter if he has had a feud or opponent akin to this at any point in his 5-year MMA career. 
ADVERTISEMENT
Article continues below this ad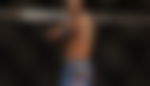 He replied, "No, I haven't really dealt with childish people. I haven't really run into them much so this is the first time for me."
Roberson and Vettori were to meet in a normal match last month. However, here at least for one party, the stakes seem to be higher. Based on 'Baby K's comments he will look to be calm and be "dangerous." Both fighters will be looking for their 3rd win on the bounce. 
ADVERTISEMENT
Article continues below this ad
Who do you see walking out victorious in the co-main event on Saturday's UFC Fight Night: Eye vs Calvillo?