"I'm Gonna Leave When I'm Done"- Donald Cerrone Opens Up On Retirement Questions
Published 09/16/2020, 11:56 PM EDT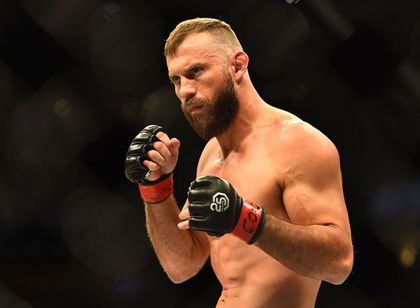 ---
---
UFC fan-favorite fighter Donald Cerrone spoke to the media via MMA Junkie ahead of his fight at UFC Fight Night. "Cowboy" is booked to square off against rising welterweight star Niko Price in the co-headlining feature. The fight card is being headlined by Colby Covington and Tyron Woodley, who have a strained relationship with each other, thus offering a compelling narrative.
ADVERTISEMENT
Article continues below this ad
Fans of the sport are primarily intrigued about the trajectory that Donald Cerrone's career will take. The UFC veteran is on a four-fight losing skid and has suffered some tough setbacks as of late. Although his losses have come exclusively against top competition, "Cowboy" will be keen to return to winning ways.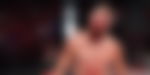 ADVERTISEMENT
Article continues below this ad
Donald Cerrone lays it out
The 36-15 fighter brushed aside the concern that has stemmed from the recent adversity he's faced in the cage. Cerrone expressed his views on the future of his fight career and was sure to go through his career on his own terms.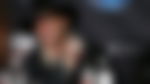 "I plan on being here for a lot of time. I am gonna leave when I'm done, I don't ever want the walking papers, you know what I mean. So when "Cowboy" is done fighting I'm gonna bend my hat and say 'Alright boys, I've had enough, I'm out. I don't ever want them to call my manager and release me. That would totally suck."
Given Donald Cerrone's storied relationship with the organization, being cut from the UFC seems rather unlikely. He has been a company staple for several years and has stepped up to take short-notice fights whenever necessary. What's more, he holds several promotional records, including the 'Most wins in UFC history'.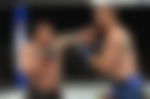 "I gonna keep fighting my a** off and like I was telling everyone this week, this fight is for me, man. All the nay-sayers, you've lost four in a row, you don't belong. I don't give a shit, I don't need to prove anything. If I need to prove something, it's just for me, I need to look myself in the mirror on Saturday morning and say 'let's go baby, this is for you Cowboy'."
"This one's for me"
The former title challenger doubled down on the fact that he was set to go about his career on his own terms. He touched on the importance of the upcoming fight, from his own point of view, rather than the fans or media.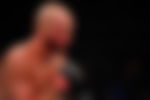 ADVERTISEMENT
Article continues below this ad
"I gotta go and have all the fun I want with no expectations, no must-wins, no must-do's no nothing. Just go fight my fight and love every second. That's where I'm gonna be victorious no matter how the fight comes out, this one's for me."
Donald Cerrone has cemented his legacy in the promotion and will go down as 'Hall of Famer'. What's more, he remains active and is ever ready to test himself against the up and comers.
Also Watch- Donald Cerrone: Top Finishes
ADVERTISEMENT
Article continues below this ad