The Korean Zombie Wants Reebok to Bring Out the 'Zombie Shirt' for Him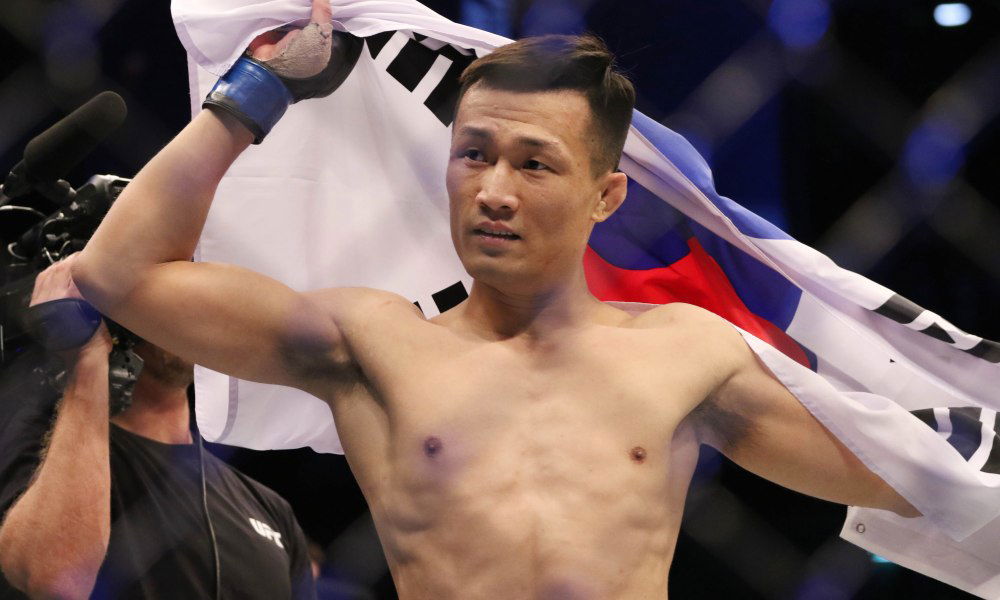 UFC featherweight contender 'The Korean Zombie' spoke to the media ahead of his main event match-up against Brian Ortega. Chan Sung Jung has been on an absolute tear in the promotion since he made his way back from mandatory military service. What's more, he has drawn Brian Ortega, whose last fight was for a world title against Max Holloway.
The 145-pound scrap has been bookmarked on the calendar of fight fans ever since the top fighters were on a warpath. Moreover, there has been bad blood brewing between the two that has added a new dynamic to the fight.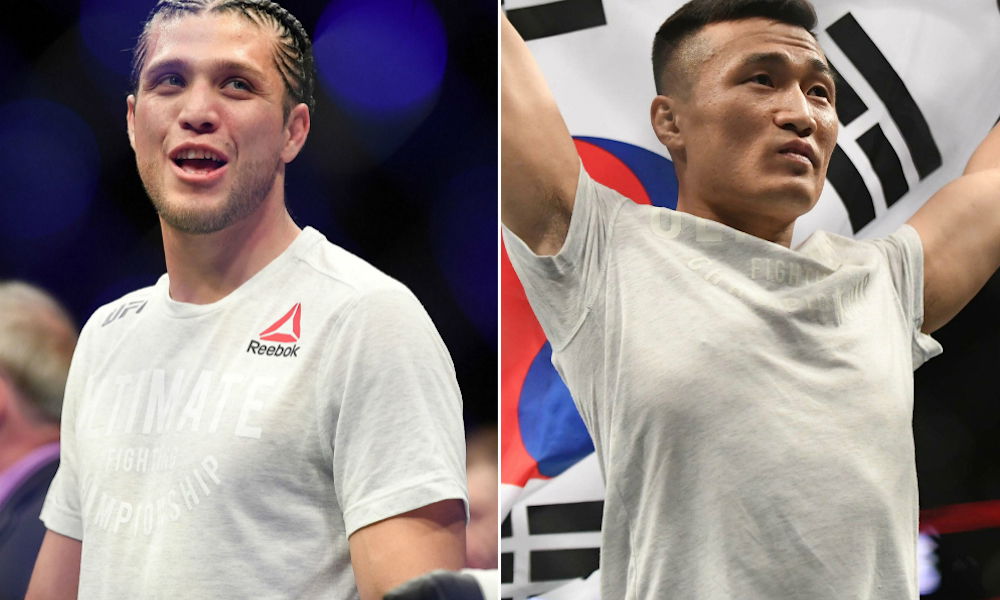 Although both elite fighters claim to have their focus on the fight, the intensity between them hasn't subsided. Yet, 'The Korean Zombie' is focused on his walkout attire and addressed the fact that Reebok does not promote the 'Zombie' t-shirt.
'The Korean Zombie' on Reebok merchandise
The former title challenger expressed his views on not having been a part of a new 'Zombie' line through the UFC's Reebok line. Jung spoke out through his head coach, Eddie Cha, who also serves as his translator. Chiefly, 'The Korean Zombie' has built a largely successful brand off his nickname.
Fans have long since adored Chan Sung Jung for the marketing around his famous moniker. Not to mention, his T-shirt sales have always been high, and are a personal favorite of ESPN's Ariel Helwani. However, 'The Korean Zombie' couldn't help but show his disappointment over a potential Reebok collaboration that never materialized.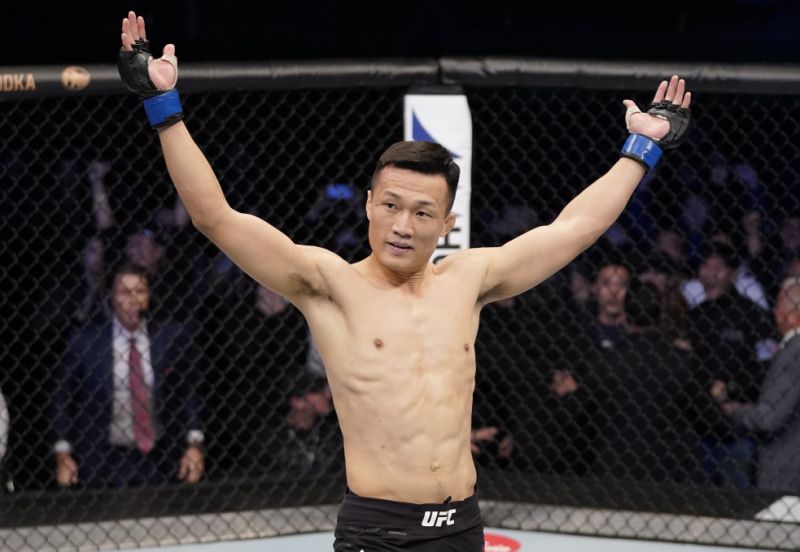 "Reebok does have a 'zombie' shirt, they just don't promote it for some reason. He [Chan Sung Jung] doesn't know why. So no, they never approached us and asked for any inputs or anything like that. He wished they did. Because he wanted to be sponsored by Reebok, obviously they didn't have any interest in him."
Branding and merchandise aside, Jung has his work cut out for him on October 17, 2020. 'T-City' Ortega has a bone to pick with the Zombie, and he brings forth several tools that are compelling. Additionally, Brian Ortega has proven himself on the feet in addition to his lethal grappling arsenal. The aforementioned bout has 'Fight of the Year' written all over it, and fans are excited, to say the least.
Continue the conversation on the app, join other MMA fans on MMA Fans App