WATCH: Alistair Overeem Destroys Augusto Sakai with Brutal Ground and Pound
Published 09/05/2020, 11:03 PM EDT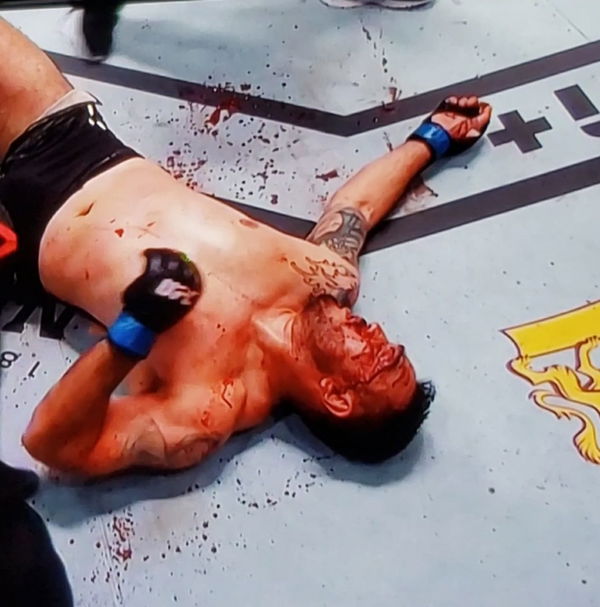 ---
---
Alistair Overeem is tapping into his vast reservoir of experience as he winds down his lengthy MMA career. The Dutch veteran pulled out of a tough scrape in the early rounds at UFC Fight Night 176 and annihilated Augusto Sakai in the latter half of the fight. He resorted to takedowns to nullify the strikers base and secured a stupendous win when referee Herb Dean waved off the fight 20 seconds into the fifth round. 
ADVERTISEMENT
Article continues below this ad
ADVERTISEMENT
Article continues below this ad
In the opening round, Overeem launched a blitz to test Sakai's chin. As he moved in close midway through the round, both fighters traded massive knees to the midsection. The general impression was that Overeem just stood and absorbed blows rather than doing anything to hurt his opponent. However, he played smart. 
The 40-year-old opened a minor cut on his opponent's eyebrow at the end of round two. Later, he targeted the same spot in the third round after withstanding 20 strikes from the knockout specialist.
He broke through the Brazilian's grounded fighter defense in the last minute of the round. Here, he connected with a sickening hammer fist that echoed across the UFC Apex. This proved to be the beginning of the end for Augusto Sakai. 
Alistair Overeem brings his Fight IQ to the fore
ADVERTISEMENT
Article continues below this ad
The gameplan came to light here as Overeem elected to let his opponent exhaust himself and capitalize on the championship rounds where Sakai had never fought before. 
As expected, the veteran landed a takedown in the fourth to make a massive turnaround. He had Sakai at his mercy and landed huge elbows to leave his face a bloodied mess. Drops of blood splattered across the floor and it exhibited the 29-year-old's toughness as he stood for the fifth. However, he just delayed the inevitable.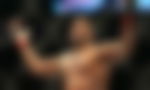 ADVERTISEMENT
Article continues below this ad
Alistair Overeem's dominant victory ensured that he protected his #6 rank and moved a step closer to a title fight. He could gain a place when the updated rankings come out on Monday.
What did you make of 'The Demolition Man's tactics and supreme fight understanding which helped him secure a stunning victory to close out UFC Fight Night 176?