WATCH: Incredible Triangle Choke By Amir Albazi Stuns Malcolm Gordon at Fight Night on Fight Island
Published 07/19/2020, 1:32 AM EDT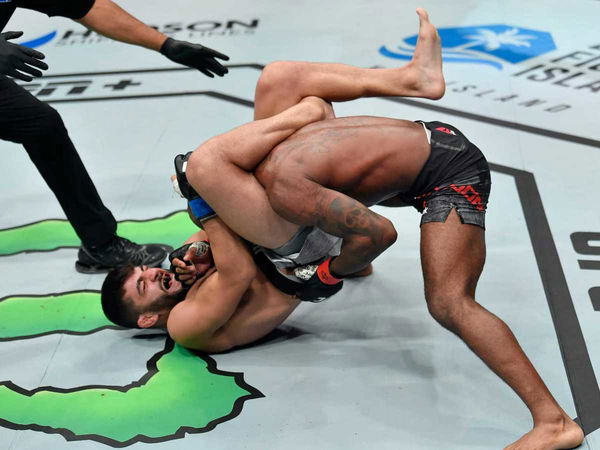 UFC Bantamweight Amir Albazi was the victor against Malcolm Gordon in his preliminary card appearance at Fight Island via ESPN MMA. The event marked the 19th UFC event of the year and saw action from top to bottom on the card. The finish came towards the closing moments of the very first round.
ADVERTISEMENT
Article continues below this ad
ADVERTISEMENT
Article continues below this ad
The slick submission finish marked the first triangle choke submission of the year. Moreover, the last three years have seen a combined total of a mere 15 such finishes. Albazi entered the bout with a hefty ground game, and he was quick to put it on display.
UFC Bantamweight Amir Albazi on an upward trajectory
'The Prince' made his UFC debut in stunning fashion, thus putting the entire division on notice. He has experience fighting in other prominent promotions such as Bellator and Brave CF. This experience has certainly paid dividends with a statement promotional debut for the leader in MMA.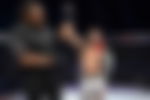 The 13-1 professional explained that the short notice booking against a game opponent in Malcolm Gordon was not a deterrent. When speaking to MMA Junkie, the prospect explained how a late notice booking did little in the way of disrupting his performance come to Fight Night.
ADVERTISEMENT
Article continues below this ad
"I'm pretty relaxed with that.I'm just here, enjoying it, taking it all in, and at the end of the day it's gonna be a scrap on Saturday night, so it is what it is. More than ready and prepared for this fight."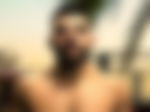 The Swedish specialist has fought across Europe, ringing in two victories under the Bellator banner. Additionally, his only career defeat came at via the former UFC flyweight Jose Torres back in April 2019. From the point onwards, he was able to get back into the win column with a submission over Ryan Curtis last November at Brave CF 29.
ADVERTISEMENT
Article continues below this ad
Primarily the UFC has managed to shine a light on international fighters through the Fight Island venture. The lengthy partnership between the UFC and Abu Dhabi promises to keep evolving and thus extending the reach of the fight game. UFC President Dana White has gone as far as to claim the Abu Dhabi may replace Las Vegas as the Fight capital of the world.