'Epic Fail F**k Face'- Michael Bisping Claps Back at Twitter Troll While Commentating UFC Fight Night: Rozenstruik vs Gane
Published 02/28/2021, 6:56 AM EST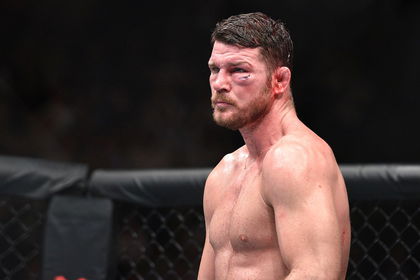 ---
---
Former UFC middleweight champion, Michael Bisping, had an interesting time on the commentary bench at UFC Fight Night: Rozenstruik vs Gane. 'The Count' arrested the attention of fans on multiple occasions through the night, especially during the Munhoz vs Rivera fight. Bisping suggested that calf kicks should be made illegal and spurred on a huge conversation on social media.
ADVERTISEMENT
Article continues below this ad
The Englishman kept up with the pulse of the fans on his own Twitter account as well and responded to a Twitter user during the broadcast in a way only he could. The account trolled Bisping on the day which marked a throwback to his fight with Anderson Silva.
ADVERTISEMENT
Article continues below this ad
Bisping actually won that fight against 'The Spider' and he made sure to let the MMA world know about the same. However, 'The Count' ended up deleting the Tweet not long after.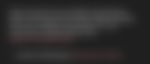 The vitriol in his words clearly pointed towards the fact that undermining a win over Anderson Silva was extremely insulting.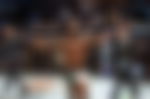 UFC middleweights: Michael Bisping vs Anderson Silva- Rewind
The aforementioned fight was one of Bisping's most impressive wins, because 'The Spider' rocked him to end round three. However, 'The Count' not only got up, but much to Silva's surprise, he also won the very next round. He would pick up the unanimous decision win and walk right into a title shot, which he eventually won.
ADVERTISEMENT
Article continues below this ad
The fight against Anderson Silva opened the door to Michael Bisping re-matching Luke Rockhold and avenging a loss. Not to mention, 'The Spider' was still a highly tactile threat when he fought 'The Count' in his home country. The moment lives on in infamy and Michael Bisping made sure to acknowledge the achievement early on.
ADVERTISEMENT
Article continues below this ad
'The Count' has endeared himself to fans not only for his incredible fight career, but also for his candid nature on the mic. Michael Bisping is unapologetically himself, even when he's gearing up to commentate a fight live on air. He's never been afraid to clap back to fans who in turn like to take their shots at him to rile him up.