Colby Covington Believes Leon Edwards Should Have Been Disqualified for Eye Poke
Published 03/15/2021, 9:10 AM EDT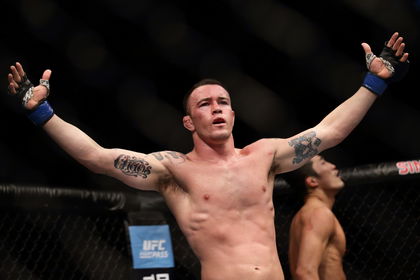 ---
---
UFC welterweight Colby Covington took to the airwaves at Submission Radio and spoke out on last Saturday's main event. Leon Edwards vs Belal Muhammad ended in a 'No Contest' after Edwards landed a flagrant eye poke that immobilized Muhammad. Referee Herb Dean had no choice but to call off the fight, and the fight ended rather unsatisfactorily.
ADVERTISEMENT
Article continues below this ad
Chiefly, it's rather jarring to see 2 consecutive UFC events end with such controversy sprinkled across the card. The previous week saw a contentious title switch take place from Petr Yan to Aljamain Sterling. The cause was an intentional knee to a downed opponent that cost Yan his world title.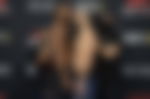 ADVERTISEMENT
Article continues below this ad
Colby Covington lays into the Edwards vs Muhammad controversy
'Chaos' didn't have kind words for 'Rocky' Edwards as he spoke out on the controversy that unfolded in his fight. Not to mention, he was greatly aggravated that Edwards was still ranked as the #3 welterweight on the planet. Covington believes that his inactivity should have forced the UFC to expel him from their ranks.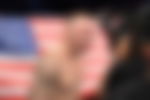 "I could care less how he looks. I've watched little tapes from here, bits and pieces from the past. I don't see anything special. I see a guy who hasn't fought in 2 years. How is he still in the rankings?
"He still hasn't fought in 2 years and now he has a No Contest, which by the way, that should have been a disqualification because he did poke the guy in the face in the first round."
'Chaos' ensues as Covington trashes Leon Edwards
Additionally, he doubled down on the notion that Leon Edwards deserved to be disqualified instead of a 'No Contest'. Covington explained that the referee's backstage warning alone should have been enough to deter any eye pokes.
"And backstage, I know Herb Dean gave him the warning 'Hey, Don't poke him in the eye, because that's the instruction they give every time before they go out there and fight.
ADVERTISEMENT
Article continues below this ad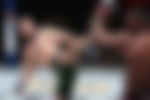 "He should have been disqualified, I don't know how that was a 'No Contest' but that being said, he still hasn't fought in two years, how is he in the rankings?"
The UFC certainly has a systemic problem on their hands when it comes to eye pokes and other flagrant fouls. Several fighters are getting caught up in the moment. Chiefly, this has led to UFC fans feeling largely dissatisfied by the recent events.
ADVERTISEMENT
Article continues below this ad