Kevin Holland Releases Hilarious Statement After Loss to Marvin Vettori- Sends an Apology to Darren Till
Published 04/11/2021, 1:12 AM EDT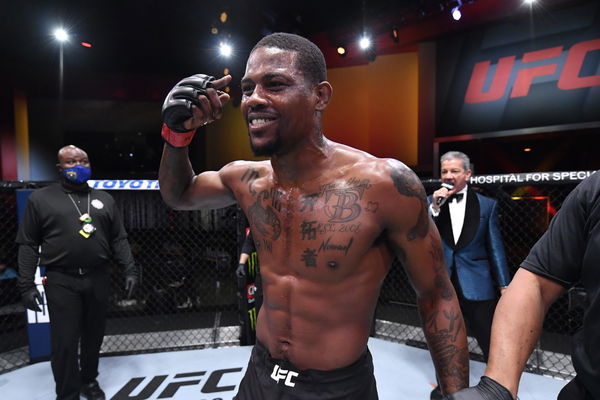 ---
---
UFC middleweight contender Kevin Holland took to social media following his unanimous decision defeat at the hands of Marvin Vettori. 'The Italian Dream' set a middleweight record scoring 11 takedowns on Kevin Holland on his way to a dominant decision. Holland had no answer for Vettori's relentless ground pressure and could not mount offense from his back.
ADVERTISEMENT
Article continues below this ad
'The Trailblazer' stepped in on short notice in place of Darren Till, who broke his collarbone not far out from the fight. Chiefly, Marvin Vettori showed poise to switch up his style against a new opponent. Holland and Till couldn't be more different in striking styles, and Vettori's adjustments proved decisive.
ADVERTISEMENT
Article continues below this ad
Kevin Holland pens his post-fight statement
Staying true to his quirky nature, Kevin Holland released a rather spirited post-fight statement addressed to several combatants. He apologized to Darren Till for not being able to come out with a win after taking over his spot. Moreover, his soliloquy continued with a desire to see Derek Brunson and Marvin Vettori be matched up next.
However, through the bluster, fight fans would have noticed that Holland has realized the error in his way. The '2020 Fighter of the Year' needs to work on his takedown defense if he hopes to have success. In the span of a few weeks, both Brunson and Vettori took him down almost as much as he had been in his entire career.
ADVERTISEMENT
Article continues below this ad
Other divisional fighters will have kept an eye out for this deficiency with an aim to exploit it when the opportunity arises. Kevin Holland will greatly benefit from working on his grappling defense, so he can commit heavily to the stand-up where he's showcased his class in a massive way.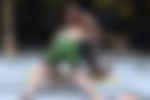 As for his call-outs, Holland will hope to rematch the men who recently beat him, including Brendan Allen. It's likely that fans won't be seeing much of Kevin Holland for a while now as he'll turn his attention towards training. However, if an opportunity presents itself, 'The Trailblazer' will probably follow through.
ADVERTISEMENT
Article continues below this ad